Don't You Go Wearing Your Muslim Hats, St. Louis Cabbies!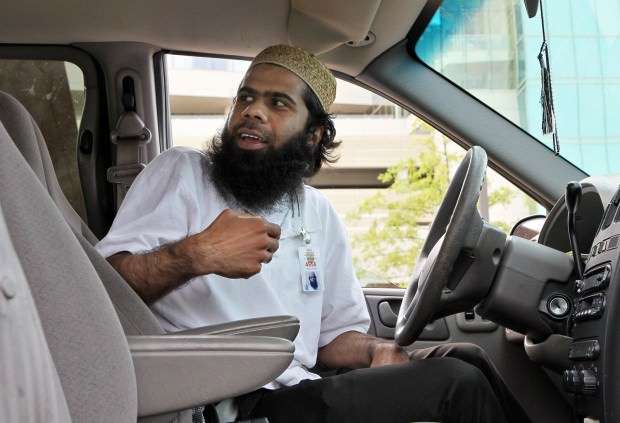 From the St. Louis Post-Dispatch:
Taxi driver Nabeel Langrial was talking to another cabbie near the Lumière Place casino last summer when an enforcement agent for the Metropolitan Taxicab Commission stopped to tell him his hat did not conform to the driver dress code.

Langrial, a 23-year-old Muslim, told the officer the reddish-brown cap — called a kufi — had religious meaning. […]

Even though the ticket for wearing his Muslim cap ultimately was downgraded to a warning, he still served a one-day suspension earlier this year for not having his cab reinspected after an officer took it out of service that day. […]

Under regulations of the Metropolitan Taxicab Commission, drivers are required to wear black pants, black closed-toe shoes and socks and white shirts. Baseball hats are allowed, as long as there is no writing other than that of the taxi certificate holder. […]

"The concept of why the uniform was put into effect way before the commission was started … was to make the general public recognize that person as being a cabdriver who is licensed by the city," said [Taxicab Commission Director Ron] Klein
Langrial still wears his Muslim-hat on the job, in brazen defiance of these important regulations. Kufi-tip to Mark Sletten for the link.