Rep. Mary Bono Mack Loves Toys
"As I have said many times—as a mother—I have very strong, passionate feelings about protecting all children. But as a former small business owner, I know all too well how unnecessary regulations—even well intentioned ones—can destroy lives, too."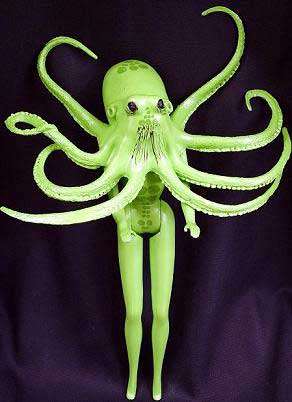 That's Rep. Mary Bono Mack (R-Calif.), chairman of the House Energy and Commerce Subcommittee on Commerce, Manufacturing and Trade at today's markup of a bill designed to fix a sloppy, badly-written consumer safety law that's been on the books since 2008. The Consumer Product Safety Improvement Act (CPSIA) was a mess from the get-go. Small toymakers, motorcycle manufacturers, secondhand book stores, and children's jewelers suddenly found themselves on the hook for prohibitively expensive testing—or out of business altogether—all because massive toy manufacturer Mattel failed to properly oversee its Chinese factories. (Of course, Mattel later finagled an exception to the rules requiring that expensive third-party testing.)
Bono Mack's proposed tweaks to the law, as part of the Enhancing CPSC Authority and Discretion Act of 2011, are impressively commonsensical: The new rules would require a cost-benefit analysis (wild!) to see if mandatory third-party testing of virtually anything a kid might come in contact with is actually cost-effective at improving safety. If the answer is "not always"—as it certainly will be—the law would empower the Consumer Product Safety Commission (CPSC) to change the regulations.
Until now, the CPSC has complained that the way the original law was written gave them no leeway in enforcement. Only Congress could clean up its own mess.
A mere 4 years after the initial recalls, it looks like a semi-decent consumer safety law may finally be in the works.
Lots more CPSIA blogging here.