"I really believe Assange is disturbed"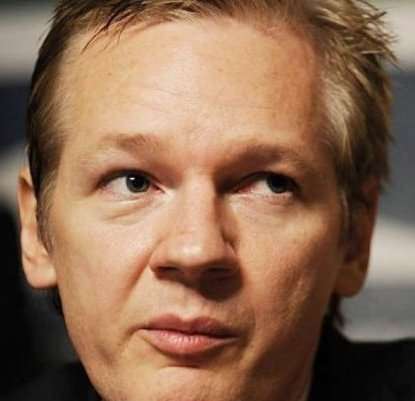 That's Technology Review Editor Jason Pontin's reaction to a piece about Wikileaks' draconian nondisclosure agreement by former Wikileaker James Ball. Now a Guardian employee, Ball leaked his NDA yesterday, and today, provides a glimpse of the working environment Julian Assange fostered:
Julian arrived with a copy of this document for everyone in the room, and asked all to sign it there and then, to demonstrate to all present they were trustworthy and decent. Unlike everyone else present – who were largely young activists with little or no professional training – I read the document first.

In addition to the aforementioned concerns, the document was backdated – in my case by seven months. I had given dozens of print and TV interviews, at Julian's instruction, often covering small behind-the-scenes snippets. Could this document now be used retrospectively to mount a legal challenge should Julian ever so wish? It could.

I refused to sign, and listed several reasons why. At this point, more than one person in the room asked for their copy of the agreement back. This was refused.

Julian then proceeded to spend two hours – shouting – explaining why I must sign the document, or else risk the lives and wellbeing of everyone in the room, and never be trusted again. Eventually, he departed.

The rest of the day, and long into the night, was spent with other WikiLeakers begging, reasoning, or cajoling me into signing the document. I later learned Julian had specifically requested they use every possible effort to "apply psychological pressure" until I signed.

Next morning the conversation resumed in private. In far more measured terms than the previous day, Julian acknowledged no one but him was in any personal danger. He said as I had already given notice I'd be leaving the organisation, surely I could understand that WikiLeaks would need "something to use against you" should I prove unreliable. At one point, getting nowhere, he even referred to the need to protect his intellectual rights in case it damage the profitability of his book.

Refusing to sign the document was, in large part, thanks to the healthy instinct of self-preservation. But there are much larger issues at stake. The existence of gagging agreements and clauses is one of the biggest challenges to public interest whistleblowing.
Further evidence that Julian Assange is, in John Cook's words, "an agent of secrecy, not its enemy."