Tea Party Darling Allen West Ditches ObamaCare Repeal (Sort of)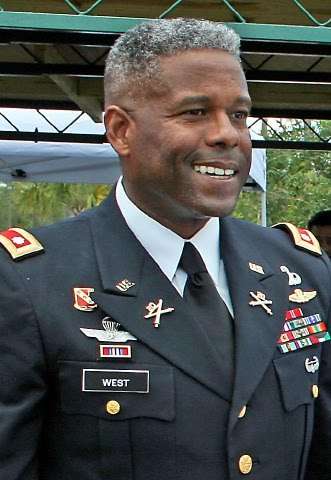 West Palm Tea Party strategists in the Gunshine State surely choked on their Arnold Palmers upon reading that Tea Party darling Colonel Allen West has given up on repealing Obamacare:
Rep. Allen West (R-Fla.), who has emerged as an outspoken conservative voice among GOP freshmen, cast a surprising vote last week against a bill to scrap part of the 2010 healthcare overhaul. The legislation would repeal $100 million in funding for the construction of school-based health centers. West was one of just four Republicans to vote against the measure, which passed 235-191.

West spokeswoman Angela Sachitano said in an email that the congressman "believes there are bigger funding issues to be focusing on right now including the numerous developments in the Middle East, concerning Pakistan and whether there is a link to [Osama bin Laden] and the recent unity agreement with the [Palestinian Authority] and Fatah and Hamas."
Over at Hot Air, Ed Morrissey concedes that it's difficult for Republicans to pass really huge pieces of sweeping legislation when the GOP controls only one-third of the bodies necessary for passing really huge pieces of sweeping legislation. But then, What exactly did West expect?
Let's say for argument's sake that the GOP won four more Senate seats last year and took control of both chambers in 2011. We'd still have Obama in place to veto any repeal bill, whether it be total repeal or rollback measures. Would West offer the same counsel? If so, then why run on ObamaCare at all until 2012?
Great question! Perhaps now is a good time for Tea Partiers to argue that candidates who ran against ObamaCare weren't running just against ObamaCare, but corpulent programs in general? IDK.
Also: This isn't the first time West–whose supporters were more concerned during the campaign season with defending his controversial military record than, um, anything else–has broken ranks with the Tea Party, it's just the first time anyone on the right has complained about it. In March, the Miami Herald caught West praising a $21 million stimulus grant for the construction of a "much needed, second commercial runway" at the Hollywood International Airport in Ft. Lauderdale, Florida.