Tim Cavanaugh, Jerry Hughes talk OBL Snuff: 12:00PM Pacific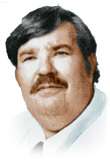 Reason senior editor Tim Cavanaugh will be on Jerry Hughes' show Conceived In Liberty on the Accent Radio network.
Topic: Is a burial at sea Islamic? Did Osama have time to resurrect before he was put down by the doubletap? Will we ever see the pictures? How much were those kids getting paid for their stray soccer balls? And other OBL death stuff.
Time: 3:00PM Eastern, Noon Pacific today.
Place: Tune in your transistors to one of Jerry's affiliates.
Listen live through accentradionetwork.com.