What Are California Cities Hiding?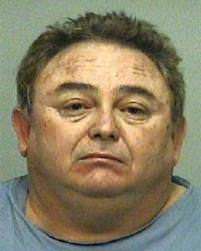 While the story has moved along and the Pulitzer has been duly awarded, the scandal of hidden compensation of government employees in California goes on.
The L.A. Times digs up more dirt on the Robert Rizzo, the former Bell city manager with the million-dollar salary. It turns out Rizzo also stashed $4.5 million into a secret retirement fund containing two pension plans: One for 40 employees and another just for Rizzo and former assistant manager Angela Spaccia.
Meanwhile in eastern L.A. County: Montebello, that sparkling city on the banks of the mighty Rio Hondo, is headed for bankruptcy on the bullet train. Interim city administrator Peter Cosentini, who was just brought in last August, announced last week that he is resigning after being unable to come to terms with the city council over financial disclosure and fiscal management. California Controller John Chiang has ordered an audit of the city, which is sitting on $126 million of outstanding bond debt with no visible means of servicing it. Excellent coverage by Randall Jensen at The Bond Buyer.
And away up north, the Bay Area News Group has filed 510 information requests in an effort to to get local governments to cough up compensation records on benefits, pensions, deferred compensation and insurance costs. While some governments have come through, the Contra Costa Times reports that some of the most prominent communities in the Bay Area are still playing hard to get:
Prominent among those that have not yet made data public include the Mt. Diablo Unified School District, where Superintendent Steven Lawrence has not responded to a request for data sent to him in January.

In Alameda County, the Berkeley Unified and Oakland Unified school districts have yet to comply with multiple requests. In San Mateo County, the cities of Daly City, East Palo Alto and Menlo Park and the towns of Atherton and Woodside didn't respond to requests for data.

In Marin County, the Kentfield and San Rafael school districts and cities of Sausalito, Fairfax and Corte Madera did not respond.

Other government entities have released only partial data, including Oakland, Berkeley, San Francisco, San Ramon, Walnut Creek, Fairfield and Palo Alto.

"It's insane, absolutely asinine" that some governments continue to balk at making compensation data readily public, said Tom Newton, executive director of the California Newspaper Publishers Association.

"The Supreme Court said that public pay is the public's business. That's everything. The public should get to see every single penny of what public employees get paid," Newton said.
As a former San Franciscan, I can attest that in terms of good government, transparency and general ethics, the Bay Area is a veritable Sweden compared to the counties of Southern California. If the same kind of public-comp shenanigans are going on up there, all I can say is: Good times, good times!