Congratulations to L.A. Times' Gottlieb and Vives for Bell Pulitzer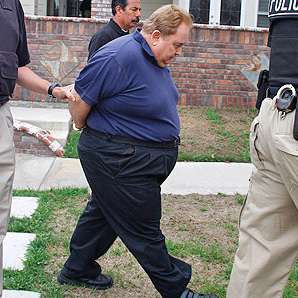 Since the failed, destructive and incompetent editorship of John Carroll, the Los Angeles Times has been on a semi-permanent campaign to capture Pulitzer prizes. So it's satisfying to see that the paper's latest prize has not been given to one of those dutiful, overwritten, high-fiber, multi-part features about the dangers of U-Haul trailers or the changing nature of the world's oceans.
Instead, the Times' deserved and expected win is coming for a wonderful piece of journalism covering the paper's own backyard and crafted by a couple of enterprising reporters.
Congratulations to Jeff Gottlieb and Ruben Vives for breaking the city of Bell's government employee pay scandal and bringing that South L.A. County town's long-simmering citizens to a full Tea Party-type boil.
In a year of increasing bipartisan awareness that the excessive pay and mind-boggling self-dealing of government employees was beginning to shut down the systems of government (and not in a good way), the Bell story was both a plain-sight hit and a consensus-shattering surprise. Despite the best efforts of public employee labor unions to pretend only Republican plutocrats want to scale back runaway pensions and lavish salaries, the Bell story showed a very different reality: Democratic-leaning Latinos in one of L.A. County's poorest towns taking over City Hall to protest an overclass of million-dollar-a-year public servants. Bell reformers had been trying for years, with a pretty fractured movement, to address this problem, but nothing changed until the L.A. Times got involved. It was a striking demonstration of the continuing power of daily papers and a great tax reformers' free-for-all: