Stivic Stymied in Finale of First Five Follies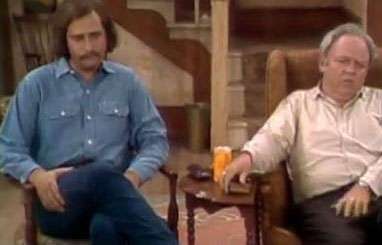 First 5 California, the universal preschool bureaucracy created after the passage of actor/filmmaker Rob Reiner's Proposition 10 in 1998, is wheezing, gasping and – like capitalism itself – apparently collapsing under the weight of its own contradictions.
First 5 officials in Merced, Madera and Fresno are suing Gov. Jerry Brown over his plan to reallocate $1 billion in Prop 10 funds in an effort to close the Golden State's $26 billion deficit. Prop 10, which was approved during the peak popularity of "first five years" pseudoscience, imposed a 50-cent-per-pack cigarette tax in order to fund universal preschool. You may ask what the legal theory is for connecting smokers and pre-schoolers in a funding loop, but if you're in California you may ask a more pertinent question: Where did all that money go? Since Prop 10 was passed, I have sired three California-born children, and the only time I have ever heard anything about Prop 10 funds, First 5, or free preschool has been when I was reporting on First 5-related scandals.
There have been plenty of those. After Prop 10 was passed, Reiner became the head of the newly created First 5 California organization. As I noted in 2002, there was something ominous in seeing a political activist elevated to a quasi-government post created by a political campaign he himself spearheaded. And sure enough, the same thing happened again in 2004, when the wealthy developer Robert Klein became head of the stem-cell-research agency created by his own Prop 71.
In 2006 it turned out Reiner had spent $230 million of First 5's $800 million budget on advertising and PR for Prop 82, another universal preschool boondoggle. (To no avail: Prop 82 turned out to be Reiner's biggest bomb until last year's dramedy Flipped.) The organization also spent $230 million on advertising and PR for Prop 10.* A lesser man might have acknowledged the impropriety of using taxpayer money for politicking, or even done some time. But Reiner's commitment to California children is so unswerving that he fought the complaints, then agreed to take a leave of absence, and finally quit his post at First 5 – lest, in his words, "personal political attacks get in the way of doing the very best we can for California's children."
The First 5 fun didn't stop under Reiner successor Hector Ramirez. A 2009 report concluded that "more than a decade after voters approved the tax, agencies that run those programs in Fresno County and other areas are still struggling to find out how effective they are." Among the findings: Tykes receiving the most First 5 help showed the lowest improvement in reading readiness scores. But if First 5 isn't doing much for kids, it still excels in PR. Orange County bloggers have had a good time detailing how Matthew Cunningham, a Republican flack (and ironically, one-time critic of Ramirez) has been billing First 5 $200 an hour for reading the paper, making blog comments and listening to John and Ken.
Reiner, in what may be sour grapes or Democratic Party loyalty, now says he's OK with Brown's plan to take money from our children's future.
I still like several of Rob Reiner's movies, but for me it's all about Carl:
Update: An earlier version of this post indicated First 5 spent $230 million on promotion for Prop 82. Although First 5 did spend $230 million on advertising and public relations, it only spent $23 million for Prop 82 itself. Thanks to commenter johnl for the correction.