Mike Huckabee's (Hard) Drive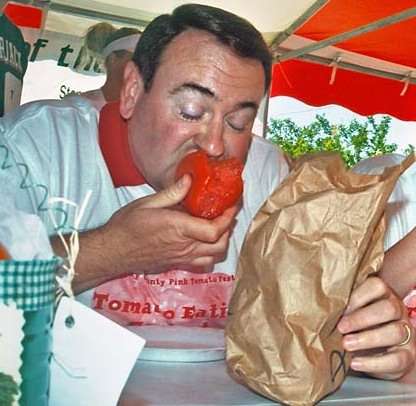 The most significant thing Mike Huckabee has lost: more than 100 pounds! The most significant thing Mike Huckabee has found: Jesus (I would presume). The most significant thing Mike Huckabee's aides have destroyed so no one can ever find again: 12 years of computer records generated during his three terms as governor of Arkansas.
Send a public records request seeking documents from his 12-year stint as Arkansas governor, as Mother Jones did recently, and an eyebrow-raising reply will come back: The records are unavailable, and the computer hard drives that once contained them were erased and physically destroyed by the Huckabee administration as the governor prepared to leave office and launch a presidential bid…

In February, Mother Jones wrote to the office of Arkansas Gov. Mike Beebe seeking access to a variety of records concerning his predecessor's tenure, including Huckabee's travel records, calendars, call logs, and emails. Beebe's chief legal counsel, Tim Gauger, replied in a letter that "former Governor Huckabee did not leave behind any hard-copies of the types of documents you seek. Moreover, at that time, all of the computers used by former Governor Huckabee and his staff had already been removed from the office and, as we understand it, the hard-drives in those computers had already been 'cleaned' and physically destroyed."

He added, "In short, our office does not possess, does not have access to, and is not the custodian of any of the records you seek."…

Some of Huckabee's gubernatorial papers do still exist, records that were selected by his office and handed over to his alma mater, Ouachita Baptist University. Due to funding hang-ups and other delays, a spokeswoman for the university says the records won't be accessible to the public for another two years. That is, after the conclusion of the 2012 presidential contest.