Fired, Bribe-Taking CalPERS CEO: An American Hero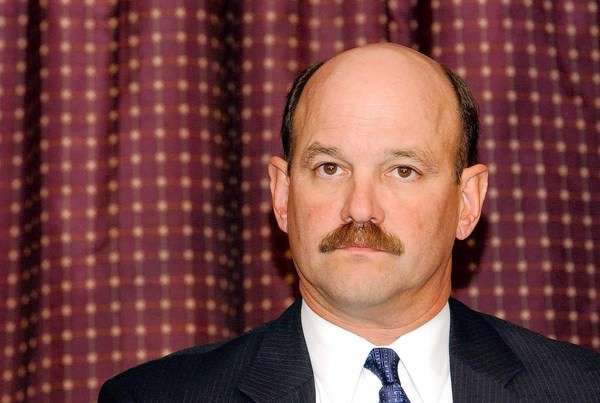 "If you have been reading Reason about the pension calamity in the works, read this report, because it's worse than Reason has been saying," commenter johnl wrote the other day when I briefly mentioned a new report on hijinx at the California Public Employees' Retirement System (CalPERS).
I hear you, johnl! I discussed the report on CalPERS' use of placement agents with Chris Reed the other day and first reported on this story last summer. But you may want to take a look at the full report before the week is out. Produced at CalPERS' request by Philip S. Khinda of the D.C. law firm Steptoe & Johnson, it's a striking view of the type of people the nation's largest pension fund and second largest buyer of medical care (after the federal government) attracts to its top positions. CalPERS has the report [pdf] on its site, and the L.A. Times has an annotated version.
The focus of the report is former CalPERS CEO Federico Buenrostro's very energetic campaign to drive CalPERS investments to clients of the placement agent Alfred J.R. Villalobos. Placement agents function more or less as lobbyists, providing money managers with access to people like Buenrostros and the big institutional money they represent.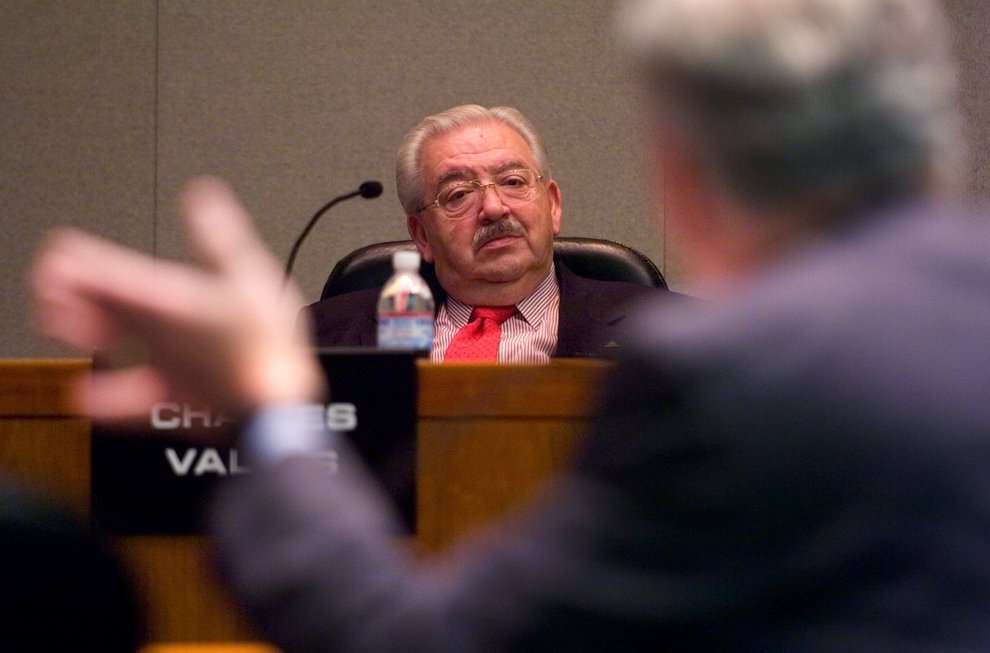 The wining and dining of Buenrostro and other CalPERS bigshots included the usual battery of hospitality, hosted events, bottles of wine, casino chips, junkets, and a revolving-door job when Buenrostro finally got fired in 2008. The breakout supporting player is Chuck Valdes, a CalPERS board member and serial deadbeat who was unable even to obtain a credit card yet still managed to score trips abroad, a fancy hotel at an Apollo Global Management event in New York, and tickets to the Oscars two years in a row. He didn't even submit receipts.
What did private equity firms—Apollo, Ares Management, Relational Investors, and others—get for all this charity?
That part isn't so clear. The real scandal here may be how little value all this influence peddling delivered for Villalobos' paying customers. In fact, part of the reason the Villalobos/Buenrostro scheme unraveled is that Apollo's top lawyer insisted on better disclosure of Villalobos's role as a middleman – to CalPERS itself. (Don't worry: As part of a new set of reforms, Apollo is being punished for its troubles. )
Caveat lector: On the general topic of actual or apparent conflict of interest by stewards of the public trust, my morality is probably more flexible than your own. It all comes back to the Senate Candy Desk, and the fiction that society can put up some kind of fence to separate raping from pillaging. I would be ashamed to take seriously the idea that you can put officials in charge of multi-billion-dollar public fortunes – all of it by definition taken by force from productive and law-abiding citizens – then expect those officials to behave well because they're not allowed to accept gifts valued above some arbitrary two-digit dollar figure. As the great libertarian Russell Means once told me, "Of course they steal. That's what they're taught." If I were Buenrostro's flack he'd be the hero of this story because on his way to the Gulf junket he apparently flew coach.
So the unsurprising joke is that none of this misrule seems to have made a difference to CalPERS' excellent investment returns – which have averaged in the 7 percent-to-8 percent annual range for the last two decades. The pork-related damage may have been minimal because the mischief was mostly limited to the fund's private equity division – which right now makes up only 13.7 percent of CalPERS' total fund. But the private equity portion alone also seems to have prospered over the last decade, growing from $7 billion to more than $31 billion, according to the report. "We understand," Khinda writes, "that the fund investment that was made has, to date, fared well."
High-flyers like Apollo weren't so much paying to play as paying to block competition and avoid displeasing senior officials at one of the most important players in the U.S. capital market. Most of them had long-established and successful relationships with the fund. They just didn't want to take a chance on screwing that up. Of course they paid. That's what they're taught.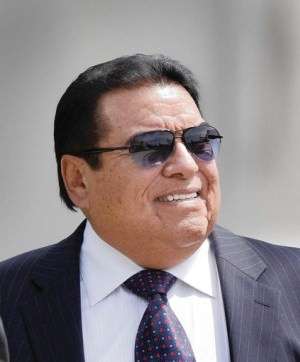 Khinda makes the case that, while the investment performance may have been good, the fees private equity firms charged CalPERS (in some cases while also serving as external managers in partnership with CalPERS – a role with fiduciary duty) may have been higher than what they could have extracted without the leverage of placement agents. But there's no dollar estimate on that. In any event, that's how CalPERS intends to solve the problem. Apollo and other firms have already agreed to reduce their fees by $215 million, and Khinda's recommendations include a move to success-based fees only for external managers in the future. Federal and state investigations are still going on. Several other higher-ups at the fund followed Buenrostro out the door, and CalPERS assures the public all the bad apples in this isolated incident have been removed.
Buenrostro's antics are entertaining, and you'll definitely want to check out the narrative from pages 24 to 28 detailing his pasting together of amateurish disclosure forms with fake CalPERS letterhead and "typographical and language errors that one would not expect to see on an easily-reviewed, one-page form purportedly relating to a $1 billion investment transaction." But some of the evidence against him is, literally, he-said-she-said from his ex-wife and ex-girlfriend.
What stands out isn't special venality but garden variety political thinking. When Buenrostro pressured the investment staff to give business to Villalobos client Aurora Capital Group, he didn't make the case that they were successful investors but that Aurora partner Gerald Prosky had recently been named to a state commission. When investigators questioned him about his interference with investments, Buenrostro claimed "his involvement was limited to investment priorities that interested him (environment, diversity and healthcare, for example)." Win the future does any of this have to do with investing? Let's leave aside the comedy value in seeing CalPERS – which has gotten years of good press for its showboating about "corporate governance" – revealed as the swamp in which Buenrostro and Villalobos grew. The job of a CEO with a quarter-trillion-dollar pool of money is not to make political points or salve his own conscience. He's there to make the pile of money grow as fast and as large as possible.
But maybe that shouldn't be the case. Like all too-big-to-fail institutions, CalPERS is a creation of the government. In retrospect, the 1984 decision to give the fund unlimited access to the capital markets was a mistake. CalPERS laid waste its handsome returns with excessive payouts. And as the sad story of the lobbying money managers makes clear, the capital markets suffered too, from having to please another oversized player. If you want to solve this problem you can put CalPERS back into super-safe government debt investments (to the extent even those still exist in the future), and let California's government employees lower their sights just as those of us in the Social Security system have to do. Or you can accept that influence peddling must occur when the government is paying. But you can't give people more money than God and expect them to act like saints.