Philly Cop Fails at Beating Real Estate Deal Into Profitability
Too many Americans found themselves mired in bad real estate deals over the past couple years. Some asked for (mostly ineffective) loan modifications, others toughed it out, or just walked away. Philadelphia Police Inspector Daniel Castro had a different idea when he lost $90,000 in a bad home building deal. Castro filed suit against real estate partner "W.E.," earning him partial credit for faith in the justice system, but he also decided to take matters into his own hands.
Castro wanted his money back, plus another $60,000 cash for his inconvenience. This led to him contracting with a cooperating witness (CW) in the case to retain a debt collector to rough up the borrowers. Only one problem: That debt collector turned out to be an undercover FBI agent. The Eastern Pennsylvania U.S. Attorney's office charged Castro yesterday for referring other would-be extorters to the undercover agent's collection service—some of his buddies wanted to extract $26,000 out of a similarly failed nightclub deal in Florida. The full indictment, courtesy of the Philadelphia City Paper, suggests Castro may have misunderstood exactly how real estate investments work: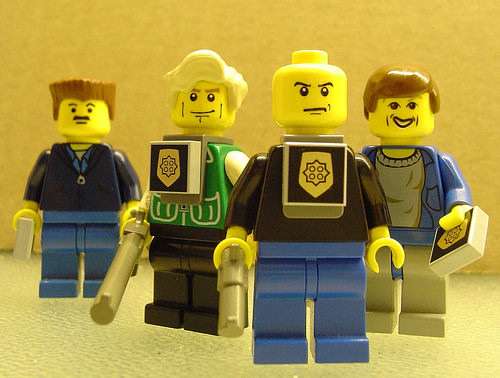 [Castro] instructed the (CW) and the Collector to obtain an additional $60,000, for a total of $150,000, from W.E. as "interest" on the $90,000 he invested, even though the Real Estate Project had failed and defendant CASTRO was not entitled to this interest.
This mess comes at the end of a very bad year for the Philadelphia Police Department. Mid-July saw the arrest of three young officers for selling heroin seized in a bust to an undercover Drug Enforcement Agency agent. Then in August, a 26-year veteran cop was nailed for nabbing $825 out of a bar safe during during an evening out.
Police Commissioner Charles Ramsey is aware of the problem, at least:
"I expect us to be standing here in the future," Ramsey said at a news conference with federal prosecutors, adding that Castro was the highest ranking person that he knew of to be arrested in the department. "We have a problem in the Philadelphia Police Department and I am committed to rooting it out."
More from Reason on police here.