Republicans Decry "Lack of Execution" in Mexican Drug War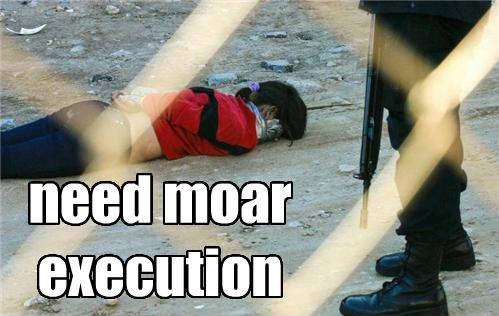 This past year was the Mexican drug war's bloodiest yet, with over 15,000 dead. Even former President Vincente Fox recently called for full-out legalization of all drugs:
"Prohibition didn't work in the Garden of Eden. Adam ate the apple."
But U.S. politicians seem determined to continue waging a bloody and fruitless war on our southern border. Obama's continued support for Bush's disasterous Mérida Initiative to fund Mexico's drug war is bad enough, but Republicans are telling The New York Times that they want him to go even harder:
Both Mexican and American officials, who say the two countries have never worked closer in fighting crime, are facing growing pressure to prove that their strategy is working. With Republicans now in control of the House of Representatives, the Obama administration will face renewed scrutiny to account for the $1.4 billion, multiyear Merida Initiative, the cornerstone of American aid in Mexico's drug fight.

"Right now I am concerned whether the administration is focused on giving Merida a chance," said Representative Connie Mack, the Florida Republican who is the new chairman of a House subcommittee on the Western Hemisphere. He says that while he supports the initiative, he will call hearings over what he considers the slow pace in which it has been carried out.

"There is a lack of execution," Mr. Mack said. "We are going to find out why this is."
I wonder which Republican the Sinaloa cartel is backing for 2012?