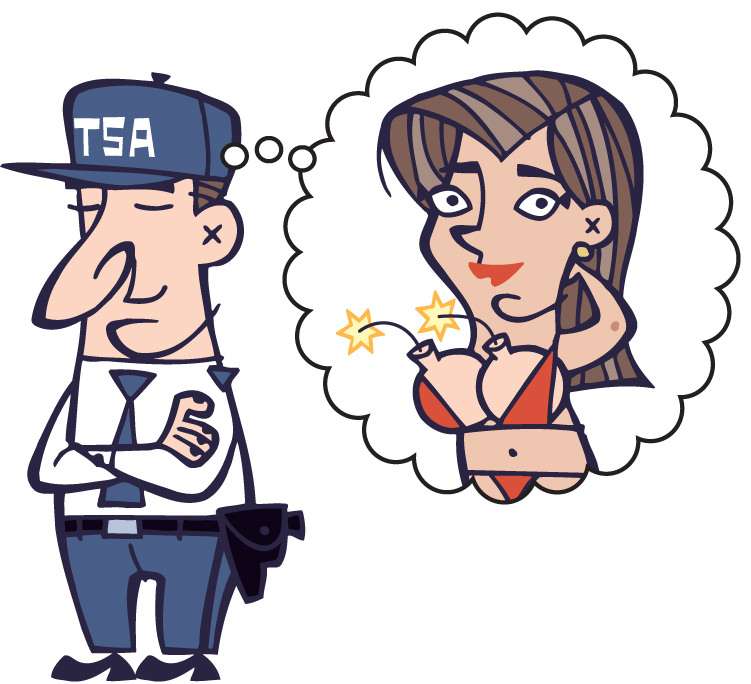 The Transportation Security Administration gave flight attendant Cathy Bossi a pat-down search at Charlotte-Douglas International Airport. When one of the screeners felt up her right breast, the agent asked, "What is this?" Bossi explained that she had a breast removed because of cancer and wears a prosthesis. The agent demanded that she remove the prosthesis and show it before she could board the plane for work.
After Ithaca College asked incoming freshmen to read Henry David Thoreau's Walden, a group of students in the Department of Environmental Studies and Sciences got the idea to build a replica of Thoreau's famous cabin. The local code enforcement officer insisted that the 150-square-foot cabin had to meet all code requirements, including a sprinkler system.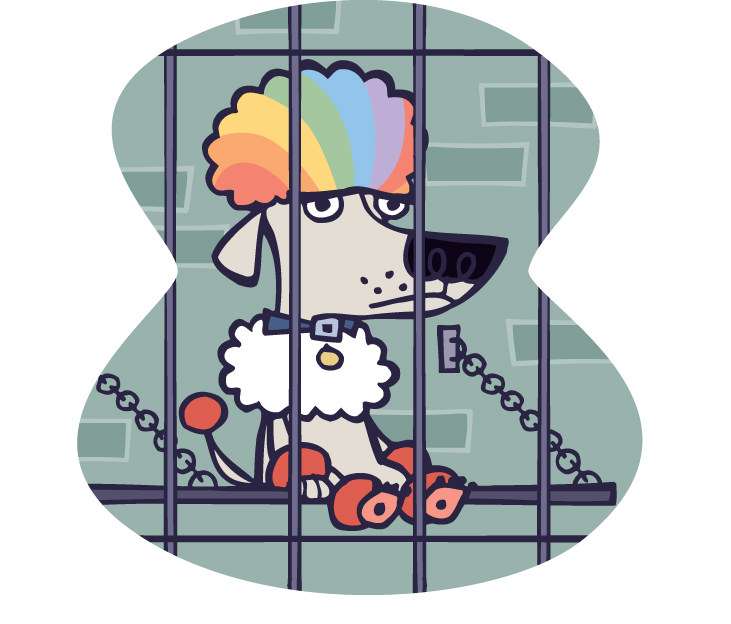 Animal control officers in Jacksonville, Florida, fined Christine Hill $225 for dying her poodle's paws pink. Both state law and a city ordinance ban coloring a dog's fur.
Denver police officer Devin Sparks says he had to defend himself after Michael DeHerrera tried to punch him. But a video shows DeHerrera was just talking on his cell phone when Sparks tackled him, beat him repeatedly with a baton, and slammed a car door on him. The city council settled a civil rights suit brought by DeHerrera for $17,500, and the city's independent police monitor recommended that Sparks be fired. Instead, the police department suspended him without pay for three days for submitting an "inaccurate report."
When a 16-year-old girl told officials at Indiana's Muncie High School she had just been raped on campus, they didn't call 911. Instead they held her in the principal's office for two hours and made her write a report on the assault. By the time the police had been informed and arrived at the school, a custodian had cleaned the bathroom where the rape reportedly happened.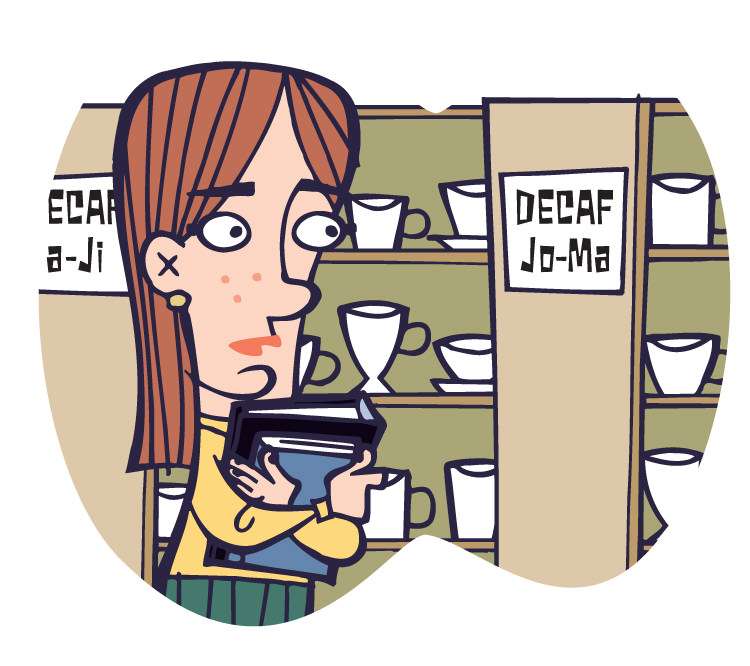 The principal of Lamar High School in Houston has gotten rid of the books in the school library and turned it into a coffee shop.
Officials at Florida's Flagler High School have canceled a performance of To Kill a Mockingbird after some community members complained that it contained the "n-word."
In Arizona, the Maricopa County Board of Supervisors has agreed to pay $2 million to settle a lawsuit brought by Richard Naquin Jr. Naquin was performing search and relief work in Louisiana after Hurricane Katrina when his eye was shot out in a road rage incident by two Maricopa County sheriff's deputies who had also gone to Louisiana to help out.
A £520 million program in Great Britain is supposed to promote independence among the elderly and disabled. Among the services it has been subsidizing: lap dances, visits with prostitutes, and memberships on Internet dating sites.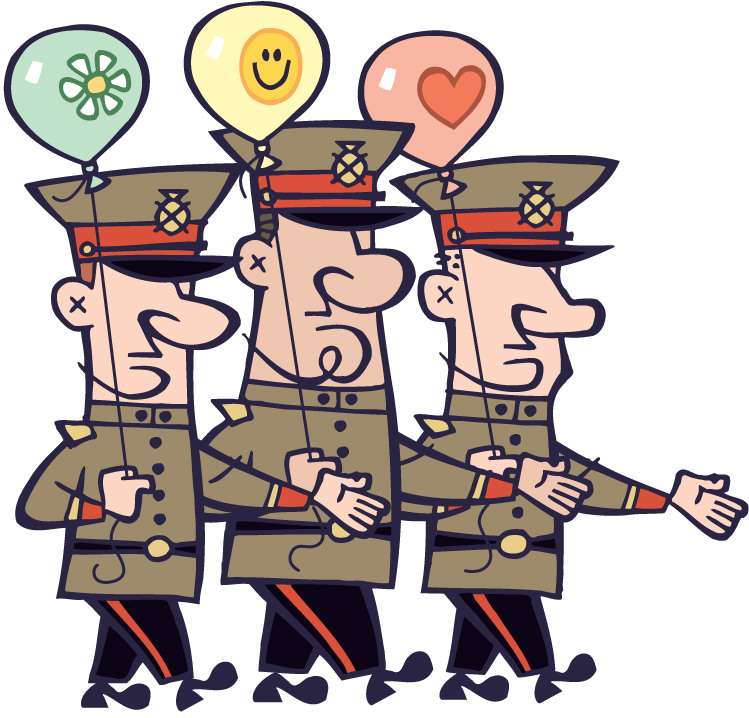 British army cadets were banned from carrying their rifles in a Remembrance Day parade. Devon Cadet Executive Officer Maj. David Waterworth explained that carrying weapons does not reflect the "aims and ethos" of the Army Cadet Force.
Charles Oliver