Broke Educational Institution Stumped By What to Do With Empty Mansion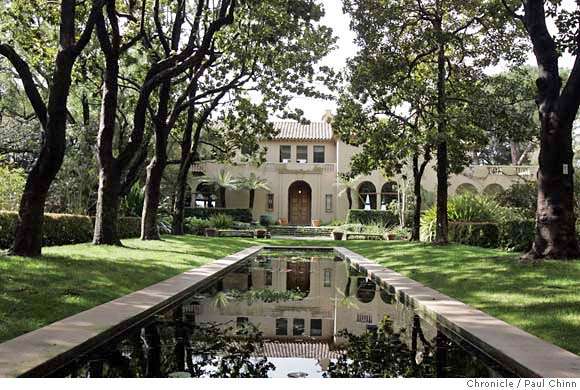 How do we know that the powers that be still don't realize that We Are Out of Money? Stories like this–The University of California, which, as the name implies, is propped up by state taxpayers, is sitting on an empty chancellor's mansion that gets more expensive by the minute, and no one knows what to do about it.
The future of the 13,200-square-foot house and more than 10 acres of gardens in the unincorporated Contra Costa County neighborhood of Kensington are under scrutiny against a backdrop of deep funding cuts to the university and criticism by UC staff and students over perks for its highly paid executives.

UC leaders are trying to decide whether to make repairs at Blake House that are estimated at $2 million, let alone a more ambitious $10-million renovation proposal to bring the 84-year-old mansion up to date.

Its disuse has also been costly. Since he arrived from the University of Texas two years ago, UC President Mark G. Yudof has lived elsewhere, in two successive houses leased by the university. The current one rents for $11,500 a month. And if he'd lived at Blake House, the university would have avoided an unresolved dispute with Yudof's first landlord over $50,000 in alleged damage, followed by a $40,000 moving bill.
It's true, though, that Yudof has to make do with a $591,000 salary, so it's understandable that taxpayers and undergrads would need to pay for his used housing, his unused housing, his damaging ways, his moving expenses….This quote is special:
Finding the right option is "challenging," said Jennifer Wolch, dean of UC Berkeley's College of Environmental Design.
Yeah, not really. SELL THE DAMNED HOUSE. Seriously, I am trying to imagine any kind of sensible organization sitting on beautiful, unused, expensive, and decaying property, while just being stumped about what to do with it. These are managers who don't adequately feel the consequences of spending money unwisely.
Link via Rough&Tumble.