California Legislature: No Goddamned Nazis Are Gonna Build Our Non-Existent High Speed Trains!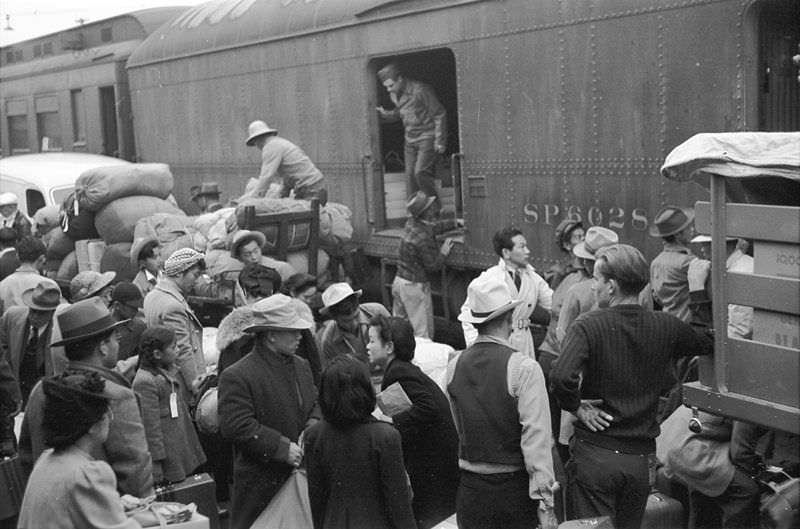 I swear to the Aqua Buddha, I just received this press release:
Legislature Passes High Speed Rail Holocaust Disclosure Measure

Sacramento, CA – A bill authored by Assemblymember Bob Blumenfield (D – San Fernando Valley) requiring companies seeking contracts to build California's High Speed Rail system to disclose their involvement in deportations to concentration camps during World War II gained final approval from the state legislature today. AB 619, the Holocaust Survivor Responsibility Act, passed the Assembly on a vote of 50 – 7 and was sent to the governor, who will have until September 30 to act on it.

AB 619 would require companies seeking to be awarded high speed rail contracts to publicly disclose whether they had a direct role in transporting persons to concentration camps, and provide a description of any remedial action or restitution they have made to survivors, or families of victims. The bill requires the High Speed Rail Authority to include a company's disclosure as part of the contract award process.

"Any company that participated in mass genocide, and failed to take responsibility for it in the decades since then, should be made to disclose this fact before being considered for a contract on the largest public works project in California history," Blumenfield said.

Blumenfield said the impetus for his bill was one company expected to bid for the high speed rail work, Societe Nationale des Chemins de Fer Francais (SNCF), a French rail company that had direct involvement in the Holocaust. […]

"My bill is an effort to encourage SNCF and others to make amends to Holocaust survivors whom they've injured before we give these companies the tax dollars of those very survivors. My bill seeks to ensure that our tax dollars are entrusted only to companies that can meet the most minimum threshold of corporate responsibility," Blumenfield said. […]

Blumenfield, a strong supporter of high speed rail, said his bill is not intended to stall the project.
No really, he's serious. Precisely as serious as he is about being able to criminalize mobile billboards. (Luxuriate in Blumenfield's legislative accomplishments here, then reflect that he's promising enough that he gave the California Dems' weekly anti-Arnold speech earlier this month.) It's as succinct a demonstration as any that We Are Out of Money, and the people busy squandering it are nowhere close to being serious about the problem.
Tim Cavanaugh on California's "mystery train" here.