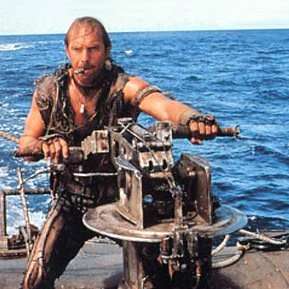 Question: "Will the only state to enact stiff regulations to limit greenhouse emissions vote in November to postpone the 'cap and trade'-style rules until its economy survives?"
John Gizzi discusses California's Proposition 23, which would place a moratorium on instituting Gov. Arnold Schwarzenegger's signature environmental law, Assembly Bill 32 or "California Global Warming Solutions Act."
Proposition 23, "Suspends Implementation of Air Pollution Control Law (AB 32) [….] Until Unemployment Drops to 5.5 Percent or Less for Full Year" was put on the ballot by Assemblyman Dan Logue (R-Linda). Gizzi assesses the chances:
[Logue] noted, every Republican member of the California state Assembly as well as U.S. Senate nominee Carly Fiorina have weighed in for Proposition 23. (To the disappointment of "23" backers, GOP gubernatorial nominee Meg Whitman has yet to endorse the initiative).

The most recent Field Poll showed that by a margin of 48% to 30%, California voters are against Proposition 23.
Disclosure: Valero, which is by far the largest contributor to Prop 23, is my usual station for cheap gas—but I always pay cash so you can't prove a thing.
That Californians believe a statewide global warming policy will make a serious dent in global warming is a measure of our inflated sense of our own importance. And AB32's potential economic effects are not worth gambling with at this point in the Golden State's history. (Here [pdf] is a study for the so-called Union of Concerned Scientists, concluding that AB32 will not hurt small businesses. Here are small businesses themselves begging for relief from AB32.)
But I think those for/against numbers are pretty reliable. There's a lot of opposition to Prop 23, and while much of it—such as this boutique-state argument (that Prop 23 will be the real job-killer because it will allow ungreen jobs to compete against green jobs) from one Steve Frisch—is fanciful and innumerate, it does seem to be shared by a majority of Californians.