California Roundup: House Poor; Dodger Blue; Bad Debts; Kickbacks; and Mystery Theater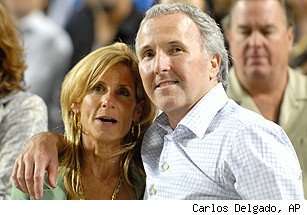 * Real estate hyperpocalypse: Bay Area home sales drop 22.5 percent as the home buyer tax credits expires.
* Who owns the Dodgers (other than the people of Brooklyn)? Jamie and Frank McCourt's divorce saga leaves the ownership of the team depending on conflicting agreements between the volatile couple.
* The state's about to start issuing IOUs. So why, asks Joel Fox, does nobody care?
* The California Fair Political Practices Commission begins an investigation of the California Public Employee Retirement System's broad-minded attitude toward kickbacks.
* Ray Bradbury victory lap continues.