Finally, the Rich Are Getting Their Fair Share: Manhattan Condo Dwellers Line Up For FHA Subsidies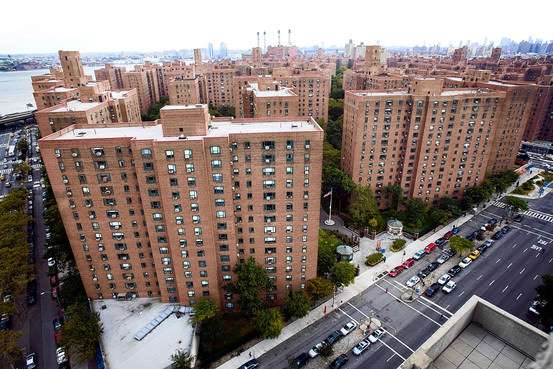 Your RDA of crazy pills: The Federal Housing Administration is now guaranteeing loans on high end condominium units on the island of Manhattan. The FHA's plunge on the poor little rich folks in America's wealthiest 23-square-mile area is as ill-advised as it is unnecessary, but it's being described—like seemingly everything these days—as a "game changer." From Bloomberg:
The FHA, created in 1934 to make homeownership attainable for low- to moderate-income Americans, is now providing a lifeline to new Manhattan luxury condominiums after sales stalled. Buildings featuring pet spas, concierges and rooftop lounges are applying for agency backing to unlock bank financing for purchasers. The FHA guarantees that if a homebuyer defaults on his mortgage, the agency will pay it.

At least nine Manhattan condo developments south of 96th Street have sought approval for FHA backing since the agency loosened its financing rules in December, according to a database of applications maintained by the U.S. Department of Housing and Urban Development. The change allows the FHA to insure loans in new projects where only 30 percent of units are in contract, down from at least 50 percent. About 1,900 apartments in New York's most expensive neighborhoods would be covered by the applications.
Regular readers will recall that where the FHA goes, poor lending standards and high rates of default follow:
"It's not an accident that the FHA is offering this—not private lenders," said Christopher Mayer, senior vice dean at Columbia Business School's Paul Milstein Center for Real Estate in New York. "An unfilled condominium complex is not the kind of thing that a bank looking to rebuild its balance sheet on real estate is looking to do."

In New York City, the priciest urban U.S. housing market, the FHA insures loans of as much as $729,750, and permits buyers to borrow up to 96.5 percent of the price.
Note that a low equity stake correlates with default more highly than any other factor in real estate. And this applies at the grand level as well as at the individual level—even in Manhattan. Witness Tishman Speyer and BlackRock, which in 2006 put down a mere $112 million to purchase the $5.4 billion Stuyvesant Town complex, and finally defaulted earlier this year.
But for prospective New York condo defaulters there's even more good news. A New York judge today invoked a Johnson-era paperwork law to enable buyers to get out of paying for condos that had dropped in value after they were purchased.
I believe that leaves us with just one question: Why is anybody paying for anything anymore?