Take a Picture—It'll Last Longer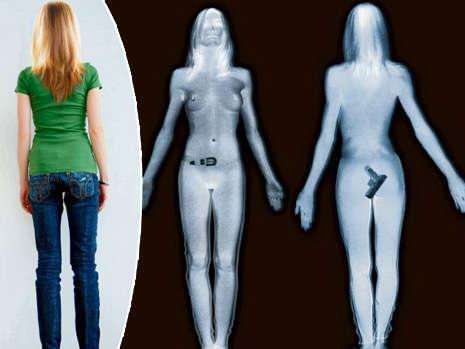 Since it announced plans to use body scanners at airports throughout the country, the Transportation Security Administration has reassured travelers wary of "virtual strip searches" that the humiliation would be fleeting. Last summer, for instance, it insisted that "scanned images cannot be stored or recorded." But that isn't true, as Declan McCullagh reports at CNET News:
The U.S. Marshals Service admitted this week that it had surreptitiously saved tens of thousands of images recorded with a millimeter wave system at the security checkpoint of a single Florida courthouse.

This follows an earlier disclosure by the TSA that it requires all airport body scanners it purchases to be able to store and transmit images for "testing, training, and evaluation purposes." The agency says, however, that those capabilities are not normally activated when the devices are installed at airports….

These "devices are designed and deployed in a way that allows the images to be routinely stored and recorded, which is exactly what the Marshals Service is doing," EPIC executive director Marc Rotenberg told CNET. "We think it's significant."

William Bordley, an associate general counsel with the Marshals Service, acknowledged in the letter that "approximately 35,314 images…have been stored on the Brijot Gen2 machine" used in the Orlando, Fla. federal courthouse. In addition, Bordley wrote, a Millivision machine was tested in the Washington, D.C. federal courthouse but it was sent back to the manufacturer, which now apparently possesses the image database.
[Thanks to Tricky Vic for the tip.]