Senate Majority Leader Harry Reid: Government-Run Insurance Option Is Inevitable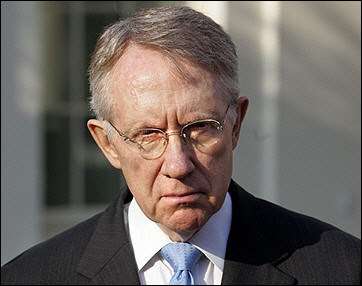 Is the government-run health insurance plan that got so many liberals excited last year on its way back? Henry Waxman has been toying with the idea pretty much since the PPACA passed, and last week, 128 House Democrats introduced a bill that would add the so-called public option to the list of the PPACA's features. I didn't think the bill (or any bill like it) had much chance of passing in the near future, and I still don't. But I predicted that the debate over whether or not to have a government-run insurance plan would last a long time.
Now, it seems that Senate Majority Leader Harry Reid agrees—and thinks that eventually, Democrats will win. "We're going to have a public option. It's a question of when," he told the liberal activists gathered at Netroots Nations over the weekend.
For more on the public plan, start here.