Jedis March On Ottawa, Vader Robs Bank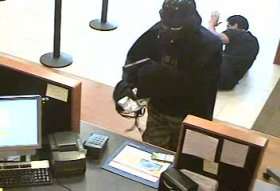 While the U.S. deals with the Gulf oil spill, an overhaul of financial regulations, and overbearing immigration laws, the big summer controversy in Canada is whether the government should stop coercing people into handing over detailed personal information to big brother.
Much like in this country, Canadians are required to fill out a census form every five years. A randomly selected group of people, however, are given a long-form census with invasive questions about personal relationships, work and migration histories, and family background, among other things. While I wouldn't have thought that making such questions voluntary would be all that controversial, a surprising number of people are up in arms over the proposal.
Many groups are worried that a voluntary census would hamper the government's ability to collect reliable data, which is then acquired by these groups at prices far below market value. Yet, considering that in 2001, 21,000 Canadians listed their religion as Jedi Knight, it would appear as though collecting information under the threat of coercion doesn't work very well either. Census data from other countries also shows that the world's Jedi population is growing. But as many European countries move to eliminate the census altogether, Canadian Jedis are up in arms.
Although the Jedis did assist the Rebel Alliance in overthrowing a tyrannical emperor, it's clear that the Knights were originally set up to enforce the Galactic Senate's big government agenda. Not to be outdone, the empire continues its assault on private property. Security cameras in Long Island caught Darth Vader holding up a bank yesterday morning. If only police in Long Island had census data showing the names and addresses of the local Jedi population, they might have an easier time apprehending the dark lord. And the circle is now complete.