Senators Silent on Stagliano Sex Story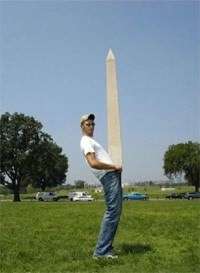 As part of Reason's continuing coverage of the federal obscenity trial of John Stagliano, we decided to find out what our nation's lawmakers think about the issue. All of them. Yesterday, we called every U.S. senator's office to ask them whether the Department of Justice should pursue cases like this, even at the cost of national security (as one FBI agent testified).
We made contact with most of the senators' press secretaries—or at least their voice mail boxes. For a dozen or so, we followed up with emails. We told them our deadline. Most of them said they would get back to us. Every single one them broke that promise.
What's worse is that many of the people we talked to seemed skeptical, confused, or suspicious about why we would want to talk to their senators in the first place. "Is this man from Idaho," asked a staffer from the office of Sen. Mike Crapo (R-Idaho). "Was his business based in Idaho?" The young lady seemed surprised at our contention that a federal legislator should have an opinion on, well, federal law. The closest we got to an answer was Sen. John Kerry (D-Mass.), whose press secretary at least engaged in some minimal back-and-forth emailing, which ended abruptly once she established that we were talking about pornography.
So there you have it: Not one senator will stand up for a pornographer's right to produce movies featuring consenting adults spraying bodily fluids on each other. Ninety-nine of them have no excuse for their silence. The other is Robert Byrd. (Too soon?)
Read tons more from Reason on John Stagliano here.