Please Mr. President, Please Don't Try to Help Anymore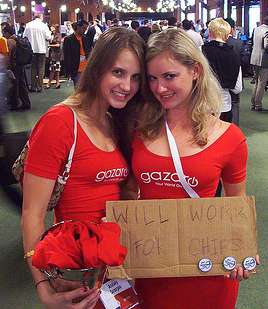 The number of people filing new unemployment claims dropped sharply last week, according to statistics released today by the Department of Labor. The number of newly unemployed dropped by 21,000 over the previous week to 454,000, the lowest level since early May.
While the economy is certainly not out of the woods yet, these numbers will add fodder to the debate over whether the Senate should approve a bill that would extend unemployment benefits until November 30. Many Democrats have been lining up in support, arguing that unemployment benefits stimulate the economy. And while Republicans have so far been able to postpone the bill's passage, there is probably a good chance that it will be enacted in some form (I suggest never underestimating the government's propensity to engage in costly spending programs).
Yet, a story in yesterday's Wall Street Journal provides further evidence for what many people have been saying for a long time, that extending unemployment benefits is counterintuitive:
Management Recruiters of Sacramento, Calif., says it recently had a tough time filling six engineering positions at an Oregon manufacturer paying $60,000 a year—and suspects long-term jobless benefits were part of the hitch.

"We called several engineers that were unemployed," says Karl Dinse, a managing partner at the recruiting firm. "They said, nah, you know, if it were paying $80,000 I'd think about it." Some candidates suggested he call them back when their benefits were scheduled to run out, he says.
The perpetual unemployment extensions have gone far beyond a social safety net and now act as an incentive for people to continue to receive government handouts, rather than actively seeking out and accepting job opportunities. Despite a massive stimulus program and previous unemployment extensions that allowed many Americans to continue to receive benefits for up to 99 weeks, the unemployment rate still rests at 9.5 percent.
This, of course, has not stopped politicians from continuing to try to solve the problem by throwing money at it, despite the fact that we clearly can't afford it. "To every American who is looking for work, I promise you we are going to keep on doing everything that we can," President Obama said on Friday. "I will do everything in my power to help our economy create jobs and opportunity," Please Mr. President, please don't try to help anymore.
Read more on unemployment here. And if you're in need of a good laugh, watch House Speaker Nancy Pelosi (D-Calif.) trying to convince reporters that unemployment insurance creates jobs: