More on Tonya Craft Acquittal: 'It Wasn't a Victory'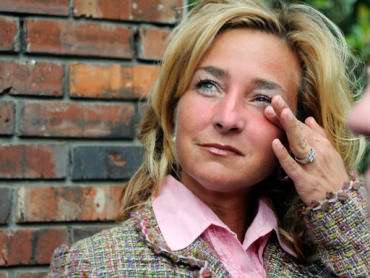 Interviewed on NBC's Today show this morning, former Chickamauga, Georgia, kindergarten teacher Tonya Craft described her feelings upon being acquitted yesterday of molesting three girls after a five-week trial:
It wasn't a victory. There's nobody that wins in this situation. My whole heart has been taken, and I got half of it back. It won't be whole until I get my children back.
Craft lost custody of her two children, who now live with her ex-husband, after her arrest two years ago. Her daughter was one of the three girls who testified that Craft sexually abused them when they were 5 or 6. Regarding her daughter's testimony, Craft said:
That was the hardest thing I have ever experienced. It absolutely broke my heart to see that my daughter had been indoctrinated to say things that were not true. I sobbed.
Craft, who lost her job as well as her children after her arrest, had to raise $500,000 for her defense, which included hiring a Michigan lawyer/psychologist, Demosthenes Lorandos, with experience in cases involving false memories, who presented testimony from leading experts on child abuse. "I never thought I could be arrested for something I didn't do," Craft told NBC's Meredith Vieira. She said she wants to "make people aware that this can happen any time to anyone."
Lorandos told CBS News he plans to contact the FBI and the U.S. Attorney's Office about "fraudulent" behavior by Craft's prosecutors and Judge Brian House, who refused to recuse himself from the case despite the fact that he had represented one of Craft's ex-husbands in divorce proceedings. House seemed to favor the prosecution during the trial, eliciting repeated complaints from Lorandos that he was applying a double standard in responding to objections and ruling on the admissibility of evidence. CBS News notes that "prosecutor Chris Arnt also raised eyebrows when he posted on his Facebook page in January that Craft's defense lawyers 'are really insane or just trying to jack up her defense bill.'"
The interview with Craft can be viewed here. She is scheduled to appear on CNN's Larry King Live tonight.
Previous posts on the Craft case here.