Were Baseball Hall of Famers Rabbit Maranville and Johnny Evers Nazis?
Photos have recently turned up of the two greats wearing swastika caps on the diamond. Here's Maranville: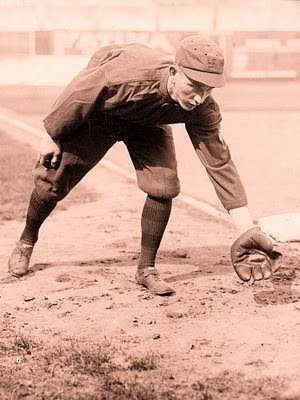 What's the story here? I won't even hint–go read this terrific bit of historical sleuthery by Baseball Researcher Tom Shieber, and marvel that we live in the days of researchy miracle and wonder. You don't have to like sports to enjoy it.
Link via Baseball Primer.