Chicago Magazine on the Chicago Gun Case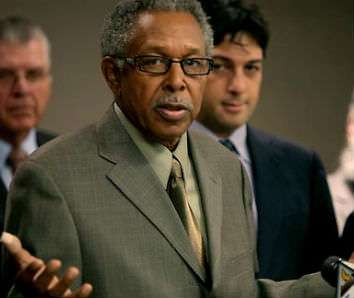 The latest issue of Chicago Magazine looks at the Supreme Court's upcoming Second Amendment case McDonald v. Chicago, which challenges the city's notorious handgun ban. Here's a snippet profiling lead plaintiff Otis McDonald:
Today McDonald, a bright-eyed and trim 76-year-old grandfather, considers himself one of few defenders of peace and security on the leafy, house-lined street where three of his children grew up and played. The gangbangers and drug dealers have taken over, he says. "You go out there in the morning and pick up bottles and things on the lawn," he explains, describing events of the past summer. "They're out there at three in the morning, in the middle of the street, drinking and smoking their stuff. They throw stuff all over your lawn, and you can't say anything, because they might up and shoot you." McDonald says his house has been broken into three times and his garage twice—most recently, early one morning this past August by a man McDonald recognized from around the neighborhood. Does McDonald think the robber planned to sell the stolen possessions for drugs? "Of course, of course," he says matter-of-factly.

Otis McDonald wants a handgun—a pistol to carry around the house and keep on his bedside table at night. An avid hunter, he has two shotguns in the house, but he says those weapons are too unwieldy to use when facing a midnight intruder. More to the point, McDonald believes that if Chicago residents were allowed to keep handguns in their homes, criminals would think twice before breaking in—a fairly common rationale among gun-rights supporters. McDonald, however, is no ordinary gun-rights supporter: In 2008, he joined three other residents in a lawsuit to get rid of the city's handgun ban, the most restrictive gun law in the country and probably the most far-reaching because of Chicago's size.
Read the rest here. For Reason's coverage of the case, see here.