Harry Reid Promises There Really is a Health-Care Bill at the End of the Rainbow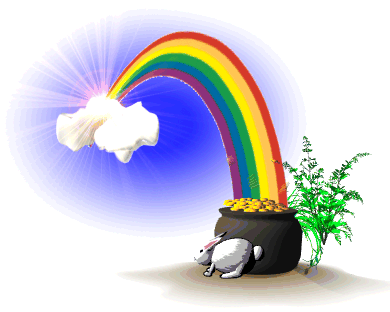 Remember at the beginning of the year when President Obama declared that we'd have health-care reform bills passed by the August recess? Not so much, right? Indeed, the whole sticking-to-the-timeline thing hasn't gone so well for Congress' would-be reformers. And now it looks like they're beginning to admit that they may not be able to get a bill passed this year.
Senate Majority Leader Harry Reid is now saying that he's "not going to be bound by timelines," and Democratic sources are telling reporters that getting a bill finished this year is a "no-go."
Opposition strategy on health care has consisted of three parts—delay, delay, and delay—on the theory that the longer this drags on, the less likely it is to pass. I think that theory is basically sound: Pollster.com shows opposition to the health-care bill rising pretty steadily throughout the year. Indeed, this tactic—let's call it the Rolling Stones-strategy—recently pushed public opposition to the plan past the 50 percent mark, proving that for those trying to take down the once-inevitable health-care bill, time is most definitely on their side.