Freedom Blasters
A Chicago alderman takes on property rights and free speech.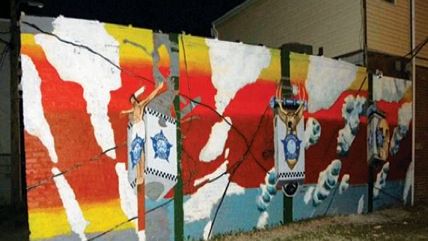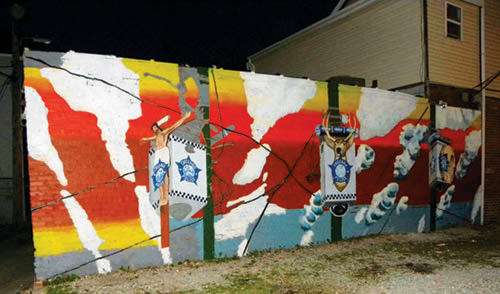 In May, art festival organizer Ed Marszewski asked the Chicago painter Gabriel Villa to paint a mural on a building owned by Marszewski's mother. The mural depicted three Chicago police surveillance cameras, one embossed with a skull, one with a crucifix, and one with a dead deer. Although the city requires no permit for murals on private property, Alderman Jim Balcer—responding, he claimed, to "three or four" citizen complaints—had the city's Graffiti Blasters bureau paint over the art without bothering to consult the property owner.
Balcer defended his actions in an interview with the Chicago Sun-Times, insisting that the mural was a "threat to the community" and that "everything in it was death." Balcer added that the mural may have indicated gang activity, although he couldn't cite anything specific in the images that fit that description.
Mayor Richard M. Daley told the paper that Balcer's decision was a mistake, but he doubted there would be any repercussions. "This is not the end of the world," Daley said. "It's not that serious. Let's slow down. No one was killed."
Officials later told local TV stations that a worker from the Department of Streets and Sanitation was disciplined for destroying the mural, although they wouldn't say who the worker was or what discipline was administered. Balcer says he'll "never" apologize for issuing the order.