One Place Where Crime Isn't Getting Any Better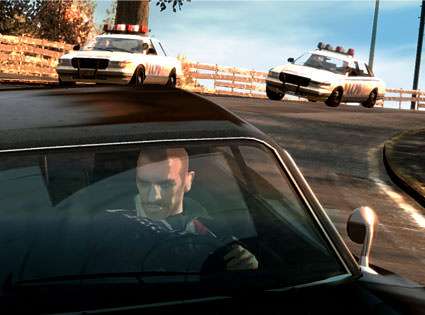 The FBI's most recent report says that violent crime rates are going down; everywhere but Liberty City, that is. Turns out Grand Theft Auto IV's cops suck at their jobs:
"I was shot 14 times on my way to work today, including twice by police," said one Algonquin-area resident. "That is unacceptable."

Many blame the LCPD directly for the increase in criminal activity, citing the department's lax procedure for arresting criminals, which involves taking 10 percent of the suspect's money, confiscating his weapons, and simply releasing him from custody later that day. Outraged citizens say this is not enough, especially in a city where assault rifles can be found on factory roofs and grenade caches are located under the globe at the old World's Fair site.

"The police just let them go, and 20 minutes later they're shooting at the very same criminals from helicopters," veteran crime reporter Mike Whiteley said. "That is not proper law enforcement. We may be seeing a return to the bad old days of 2002, when the police, the FIB, and even Army tank battalions would leave countless bodies on the streets while attempting to capture just one man on some sort of joyful mass-destruction spree."
In related news, it looks like DC police have picked up a lesson or two from Liberty City cops. And the LCPD aren't the only ones with itchy trigger fingers.