Jesse, Are You Listening?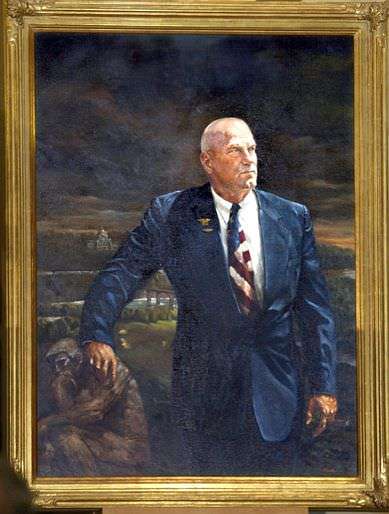 Q: Could the Libertarian Party nomination fight draw in a third legendary former-office holder?
A: No. No, it couldn't. But former Minnesota Gov. Jesse "the Mind" Ventura gave an interview to Maria Heller a week ago, from his Mexico hideaway, where he opened the possibility of the LP gratefully awarding him its presidential slot. Thirty-two minutes into the video he starts discussing it.
I had somebody from the Libertarians contact me, and they said their convention is in May, and I don't know if this is true but he claims they have ballot access in all 50 states.
They actually don't, but Ventura says he'll explore it "when I get back in country May 15." He follows up this thought with a discussion of the 9/11 "truth" movie Loose Change. If the party could reject the brainy-but-conspiracy-minded Aaron Russo, the chances of Jesse Ventura parachuting into the race a week before the convention and seizing the nod are… slim.
There was a time in 1999 and 2000, dimly-remembered now, when Ventura really could have jumped into the presidential race, gotten taken seriously, and as much as 22 percent of the country would consider voting for him. Ventura has definitively joined the Chuck Hagel Memorial Home for Candidates Who Blew Their Chance.
In the "candidates who didn't blow their chance" file: Ron Paul's The Revolution will be #1 on the New York Times bestseller list this weekend.
Headline disturbingly explained here.
---