How the Not-Really-Very-Mighty Have Fallen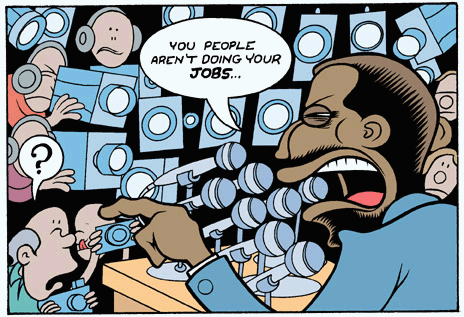 Ron Gunzberger of Politics1 listens to Alan Keyes on blog radio so that you don't have to:
The most significant part of the online interview came at the very end when Keyes was directly asked if he would consider making an Independent or third party run for President in November. The answer: "I think the people of this country deserve good choices. If we are faced with a situation where neither the Democrats nor the Republicans want to offer the people good choices consistent with the moral premises of our liberty … then I think somebody is going to have to step forward and offer that choice. Would I consider doing that? Sure I would. … If, at the end of the day, the Republican Party insists on going down the same road of the Democrats and abandoning the declaration of principals of American life, I think we will need a party that fights for them and I will help to put it together." Translation: Look for Keyes to soon make a bid for the Constitution Party's Presidential nomination.
Six months ago I would have said "if they can't draft Ron Paul or Roy Moore, an Alan Keyes campaign would be next best thing for the Constitution Party." Then Keyes… I was going to say "jumped into the GOP presidential race," but that isn't true. Then Keyes put his name on the GOP ballot in a few states and angrily demanded that people pay attention to him. He transformed himself from the man who got a million votes in 2000 and actually got the better of Barack Obama in some 2004 debates into, basically, a poor man's Bo Gritz. If this is "news" it's bad news for Democrats. The Keyes of 2000 could have stolen some votes from the GOP nominee's hide, especially if it's McCain. The Keyes of 2008 couldn't attract a camera crew if he discovered El Dorado.