For the Voice, You'll Have a Choice of William Daniels or Majel Barrett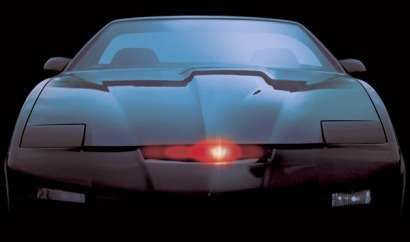 It doesn't fly, but it still sounds pretty cool. Tomorrow at the Consumer Electronics Show in Las Vegas, G.M. plans to unveil a prototype of a self-driving car:
The automaker expects driverless vehicle technology to be ready for testing by 2015 and in vehicles that it sells by 2018, a G.M. spokesman, Scott Fosgard, said on Sunday.

"The technology exists right now to move cars without a driver," Mr. Fosgard said, adding that a self-driving vehicle would "know where all the vehicles are around it, dramatically reduce accidents and even reduce congestion."
In a 2007 reason review of Daniel Wilson's Where's My Jetpack?, Katherine Mangu-Ward asked whatever happened to the technological wonders promised by science fiction. On Hit & Run she has called attention to innovations that fall somewhat short of Jetsons-style transportation: an airplane that can be driven on the highway but can take off only at an airport and a hovercraft that's not allowed on public roads. The car that drives itself seems more practical.