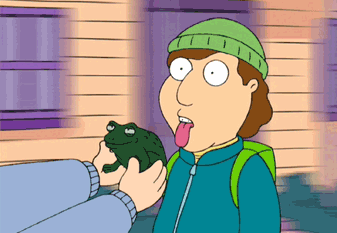 This just in from the Associated Press: "Law enforcement authorities have discovered that people are willing to go to great lengths to get high." If that's a recent discovery, it explains a lot about drug policy in America. The particular high on which the A.P. story focuses is the smoking of bufotenine, a psychedelic that can be obtained from the toxin of the Sonoran Desert toad. The government has not banned possession of the toad, only possession of it with knowledge of its psychoactive potential, which transforms the toad into "drug paraphernalia":
In October, a Kansas City man was charged with possessing a controlled substance after Clay County authorities determined he possessed a toad with the intent to use its venom to get high.

Clay County Prosecutor Daniel White said possessing the toad is not illegal, but using it to get high off its venom is.

"It is easier to get it, and law enforcement might not immediately know you use it to get high," White said. "It's sort of a New Age way to get high. You convince yourself it is OK because it is something you get naturally from our environment.

"There are a lot of things that are created naturally but they are still not legal," he said.
Evidently God committed some serious felonies when He created all those psychoactive plants and animals. Manufacturing with intent to distribute on such a massive scale probably would trigger a life sentence even for Him.
Gilding the frog, A.P. throws in an urban legend about "jenkem," a drug "made from fermented feces and urine" that Vicky Ward, manager of prevention services at Tri-County Mental Health Services in Kansas City, has read about in "email warnings." A.P. concedes that "whether people actually use jenkem has not been determined."
[Thanks to Matt Jones for the tip.]