The David Albo Employment Act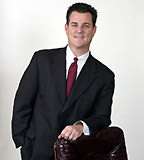 Virgnia (where I live) just passed a tough new transportation bill. The bill funds a 41 percent increase in state transportation spending by dramatically raising fines for many traffic offenses (scathing Washington Times editorial here). The indispensable website TheNewspaper.com gives the dirty details:
Driving as little as 15 MPH over the limit on an interstate highway now brings six license demerit points, a fine of up to $2500, up to one year in jail, and a new mandatory $1050 tax. The law also imposes an additional annual fee of up to $100 if a prior conviction leaves the motorist with a balance of eight demerit points, plus $75 for each additional point (up to $700 a year). The conviction in this example remains on the record for five years.

Other six-point convictions include "failing to give a proper signal," "passing a school bus" or "driving with an obstructed view." The same $1050 assessment applies, but the conviction remains on the record for eleven years.
The self-described "chief architect" for this bill is Delegate David Albo. Albo boasts on his website that he's worked for 20 months to bring this bill into law. What his website doesn't mention is that when Albo isn't legislating tough new laws aimed at Virginia's motorists, he's representing those same motorists in court.
That's right. Albo's a lawyer. And not just any lawyer. The firm that bears his name specializes in traffic law, particularly in representing people charged with DWI and reckless driving. And yes, that's the firm's actual URL: virginiadui.com.
In April of last year, I found a number of pieces of legislation Albo-the-delegate has sponsored during his time in Richmond that would almost certainly result in more clients for Albo-the-traffic-lawyer. Forgive the indulgence of quoting myself, but…
In fact, if you peruse the legislation Albo has sponsored or co-sponsored over the years, you'll find a number of bills that raise some pretty serious conflict of interest questions, including bills aimed at increasing the minimum jail sentences for DUI offenses (here, here, and here), a previous bill calling for increased fines and points for traffic offenses (here), and the admissability of evidence in photo enforcement cases (here). Albo introduced a bill last year that actually became law—it suspends for one year the driver's license of anyone convicted of purchasing alcohol for anyone underage, intoxicated (!), or interdicted.
What's remarkable is that Albo's firm openly boasts about its success in beating DWI charges for its clients (check out the "recent victories" page: "Our client had a .33 BAC, and got off!)—charges the firm's co-founder has done everything he can to jack up during his tenure as a delegate.
This is pretty brazen stuff. I wonder why it hasn't been more of a story. And why Albo's still in office.