The Volokh Conspiracy
Mostly law professors | Sometimes contrarian | Often libertarian | Always independent
The policy will protect thousands of Afghan refugees against imminent prospect of deportation. Same should be done for Ukrainians and others admitted to US using the parole power. But a permanent solution to this problem requires Congress to pass an adjustment act.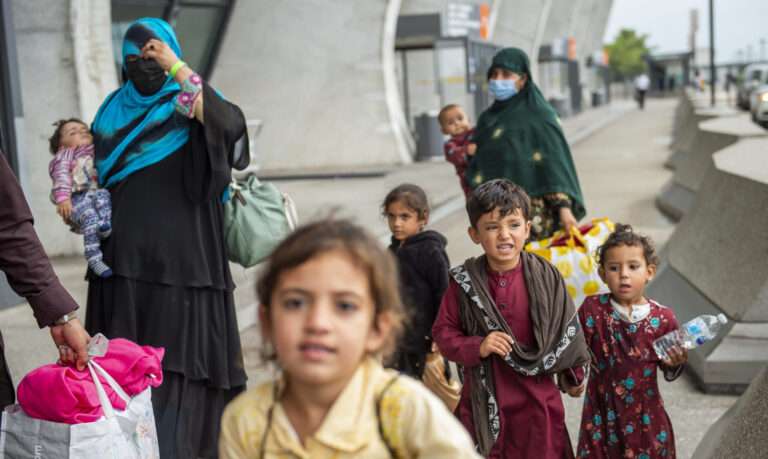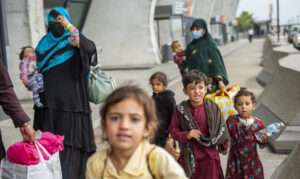 When Afghanistan fell to the Taliban in 2021, the Biden Administration let some 77,000 Afghans enter the United States by using the president's "parole" power to grant temporary refuge to foreign citizens "for urgent humanitarian reasons or significant public benefit." Unfortunately, Afghans who entered the US on this basis were only given two years of residency and work rights. For most, that time limit will expire within the next few months. In a recent Boston Globe article, (non-paywalled version here) I warned that this looming deadline will cause a terrible injustice unless action is taken to extend it. Otherwise, Afghan parolees will soon lose residency and work rights, and be subject to deportation. I also noted that the same point applies to many thousands of Ukrainians and others fleeing war and oppression, who have also been granted entry under the parole power. Other immigration experts have given similar warnings.
The Biden Administration obviously studied my article, and decided to take action, at least when it comes to the Afghans. OK, they most likely did not read it. But, fortunately, they decided to take action anyway:
The Biden administration is planning to allow tens of thousands of Afghans brought to the U.S. after the Taliban takeover of their homeland to apply to stay and work in the country legally for at least another two years, as efforts in Congress to legalize them have stalled, four people familiar with the plan told CBS News.

The decision by the Department of Homeland Security (DHS) will give Afghan evacuees an opportunity to renew their temporary work permits and protections from deportation under a humanitarian immigration policy known as parole, which was used on a massive scale in 2021 and 2022 to resettle them.

Eligible Afghans will be allowed to submit an online application with the U.S. Citizenship and Immigration Services (USCIS) to request a renewal of their parole classification, the sources said, requesting anonymity to discuss the policy decision before its public announcement. The agency, one of the sources said, is planning to start accepting renewal requests in June.
This is a step in the right direction, and I applaud it. But much more needs to be done. At the very least, the administration should grant similar extensions to Ukrainians and others admitted under the parole system. For Ukrainian parolees, their two-year periods will start to expire in April or May of 2024, in the case of the earliest-admitted migrants under the Uniting for Ukraine program (in which I am a sponsor).
Ultimately, executive action alone cannot provide a permanent solution to this challenge. That is likely to require a congressional adjustment act, similar to those enacted for past parolees, such as Cubans and Hungarians fleeing communism.  I summarized the reasons why in the Boston Globe article:
The best solution for this problem is for Congress to pass a Ukrainian Adjustment Act, giving Ukrainian migrants who have entered the United States during the war the right of permanent residency and work status. That would give them a secure status no longer subject to the vagaries of politically driven executive discretion.

Such adjustment acts have been repeatedly enacted for migrants fleeing war and tyranny admitted under previous exercises of the presidential parole power used to create Uniting for Ukraine, beginning with Hungarian refugees fleeing the 1956 Soviet invasion. Congress could easily do the same in this case. But it may need to act swiftly. Significant legislation of any kind will be hard to enact during the 2024 presidential election year.
In the article, I also go over the moral, economic, and strategic justifications for enacting adjustment acts for Ukrainians, Afghans, and other migrants facing similar situations.