The Volokh Conspiracy
Mostly law professors | Sometimes contrarian | Often libertarian | Always independent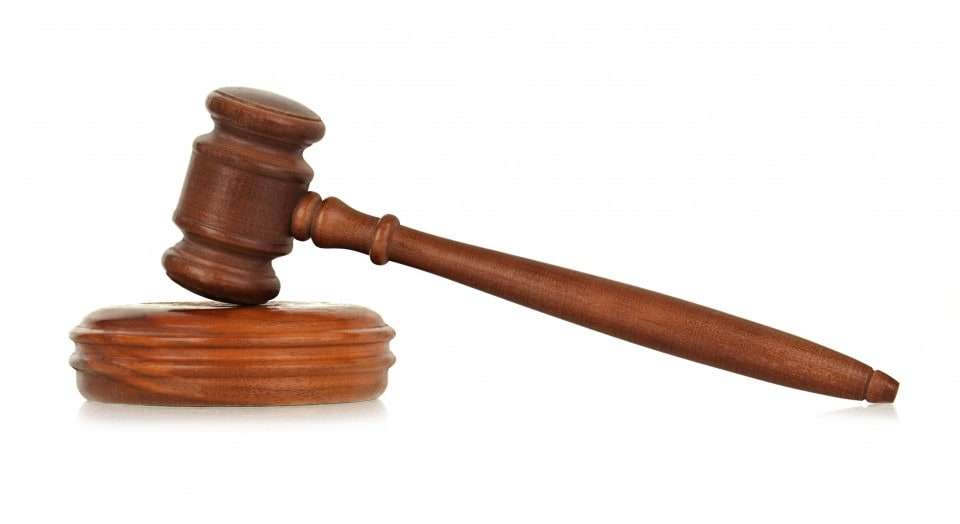 From Thursday's Bridgeville Rifle & Pistol Club v. Small, a decision applying the Delaware Constitution's right to bear arms:
We are asked whether unelected officials from the State's parks and forest departments, whose power is expressly limited, can ban (except for a narrow exception for hunting) the possession of guns in state parks and forests in contravention of Delawareans' rights under the State's constitution. Clearly they cannot. They lack such authority because they may not pass unconstitutional laws, and the regulations completely eviscerate a core right to keep and bear arms for defense of self and family outside the home—a right this Court has already recognized. As such, the regulations are unconstitutional on their face. …

Article I, Section 20 of the Delaware Constitution … provides: "A person has the right to keep and bear arms for the defense of self, family, home and State, and for hunting and recreational use." Although federal courts are still grappling with whether there exists a Second Amendment right to carry a firearm outside the home, our Court settled the issue under our own constitution in our unanimous, en banc opinion in Doe v. Wilmington Housing Authority, by holding that, "[o]n its face, the Delaware provision is intentionally broader than the Second Amendment and protects the right to bear arms outside the home, including for hunting and recreation." We stated that, though not unlimited, Section 20 protects a core right of "defense of self and family in addition to the home" (as all parties here concede).

But despite this constitutional requirement, the first of the challenged regulations, Delaware's Department of Natural Resources and Environmental Control ("DNREC") Regulation 9201-21.1, provides:

It shall be unlawful to display, possess or discharge firearms of any description, air rifles, B.B. guns, sling shots, or archery equipment upon lands or waters administered by the Division, except with prior written approval of the Director.

Similarly, Section 8.8 of Delaware's Department of Agriculture ("DOA") Hunting Rules and Regulations provides:

Target shooting is prohibited. Firearms are allowed for legal hunting only and are otherwise prohibited on State Forest lands.

In effect, the DOA, whose Forest Service oversees the approximately 18,000 acres of Delaware's three state forests …, also completely bans firearms with a limited exception for legal hunting, which may be pursued only if licensed and selected by lottery to use one of the specifically designated stands. … As under the DNREC regulation, because possession of firearms is banned, the DOA regulation acts as a total ban on carrying firearms for self-defense.

The Superior Court upheld the DNREC and DOA regulations (collectively, the "Regulations") as it believed that they were substantially related to achieving the "important governmental objective of keeping the public safe from the potential harm of firearms in State Parks and Forests" and that the Regulations did not impose an undue burden on Appellants' Section 20 constitutional rights. But this Court rejected precisely that sort of "general safety concern" justification as insufficient to uphold such regulations in Doe.

And the Superior Court's determination that the Regulations do not unduly infringe on Appellants' Section 20 constitutional rights because they "remain free to hunt on State lands in accordance with the reasonable restrictions in place" wrongly presumes that the ability to exercise just part of one's Section 20 rights (connected to hunting, at limited times) is an adequate substitute for eliminating the core Section 20 right of self-defense entirely in State Parks and Forests. The Superior Court's decision fails to appreciate that the ability to exercise Section 20's fundamental rights must be meaningful and that the State must preserve an avenue for carrying out Section 20's core purposes, which includes the right of possession of lawful firearms for self-defense, including outside the home.

The Superior Court's opinion does not address the express Section 20 right to bear arms for self-defense except to observe that, "the need to respond to a threat with a firearm is diminished when firearms are prohibited in the area," and that Appellants' "right to bear arms to protect themselves if the need for self-defense arises is not hindered but, rather, aided in effect by the presence of the Regulations." But that conclusion is premised on the questionable notion—unsupported by reference to any evidence—that outlawing possession of firearms in an area makes law-abiding citizens safer because criminals will, for some reason, obey the Regulations.

The limited ability to have a hunting rifle or shotgun while engaged in a controlled hunt on state park or forest land does not fulfill—and cannot substitute for—the people's right to have a firearm for defense of self and family while camping overnight in a State Park or hiking in the more remote acres of State Forests (assuming compliance with all other laws governing guns). The Regulations not only unduly burden that constitutional right, but eviscerate it altogether.

We acknowledged in Doe that the right to carry a firearm for self-defense is not absolute and may be restricted. For example, the State validly prohibits felons from possessing deadly weapons and limits possession of concealed deadly weapons outside the home to people who hold permits. The issue here is not whether the government may regulate firearms, but whether DNREC and DOA (the "Agencies") can justify a near total ban on the right to possess a lawful gun to defend one's self and family with a firearm in Delaware's State Parks and Forests. The Agencies not only fail to justify such sweeping regulations, but fail to show that they had the authority to enact such unconstitutional regulations in the first place. …

The Seventh Circuit observed that "when a state bans guns merely in particular places, such as public schools, a person can preserve an undiminished right of self-defense by not entering these places[.]" The Agencies make the same argument here. But, here, the Regulations' sweeping restrictions impose a total ban that forces Delaware citizens to choose between enjoying our more than 23,000 acres of State Parks and 18,000 acres of Forests on the one hand, and sacrificing what this Court has already unanimously held to be a constitutional right to public carry for defense of self and family on the other. State Parks and State Forests also present a far different "place restriction" than one limiting possession of firearms in a school or courthouse—traditional "sensitive places," where the courts in D.C. Heller and Doe suggested that restrictions might be constitutional.

Although there certainly could be some "sensitive" areas in State Parks and State Forests where the carrying of firearms may be restricted, as is done in certain areas of National Parks, there is no record here that the State has undertaken any effort to delineate such areas so as not to infringe on Section 20 rights. Further, there are several differences between parks and forests and traditional sensitive places that make the State's Regulations' blanket prohibitions problematic. In contrast to a permissible sensitive place such as a courthouse, where visitors are screened by security, most State Parks and State Forests do not have controlled entry points. One can easily enter a State Park or State Forest with a weapon—either intentionally or by inadvertently wandering across a State Park boundary while exercising the right to open carry or licensed concealed carry.

Whereas courthouses are supervised by law enforcement personnel or easily accessible to law enforcement and other emergency responders, making the need to defend oneself with a personal firearm seemingly less acute, State Parks and State Forests are relatively remote and, for example, have less than thirty rangers to police Delaware's entire State Parks. In fact, the DOA's Hunting Rules and Regulations specifically warn that the Forest Service is unable to offer protection: "Camping is at your own risk. … [T]here is no after-hours, nighttime or weekend security." And, as this Court acknowledged in Doe, the rights of Delaware citizens to defend themselves with firearms is especially critical "when the intervention of society on their behalf may be too late to prevent injury."

Responsible, law-abiding Delawareans should not have to give up access to State Parks and State Forests in order to enjoy their constitutional right to carry a firearm for self-defense. Our laws must leave such citizens some reasonable means of exercising their Section 20 constitutionally protected rights. A blanket place restriction effectuating a total ban on carrying for self-defense that takes no account of which areas are truly "sensitive" and which are not presents a situation where a facial challenge must succeed. …

Case law does not support the dissenters' novel position, not even argued by the State, that the government may "regulate firearm possession and use on its own property, like any other proprietor may." … [T]he distinction missed throughout the dissent is that, unlike private proprietors who are given more flexibility in certain circumstances, the State must comply with the Constitution when enacting laws and regulations that interfere with the exercise of fundamental rights on its property. …
Two of the five justices dissented:
When adopted [in 1987], no one thought Section 20 would affect existing laws and regulations, including these longstanding Regulations. And no one conceived or intended that Section 20 would bar the government from restricting firearms on state property. In amending the Delaware Constitution to adopt Section 20, the General Assembly did not intend to create new rights, repeal existing firearm laws, or limit its power to manage its own land. Rather, as the legislative history shows, the General Assembly intended to protect the status quo as it existed in 1987.

As we show, neither the text of Section 20 nor its history suggests that it altered the historical understanding that our state government, through our elected officials, could determine whether and when firearms could be possessed on state property, and who could possess them. Likewise, nothing in Section 20 or our history suggests that our state government cannot create Parks and Forests as havens for recreation, relaxation, and education where firearm possession and use is restricted.

No one has the right to bear arms on another's property without their consent, and it was long recognized that the government could restrict possession in certain sensitive places, like Parks and Forests. …

But even if the Regulations prohibited conduct protected by Section 20, we would dissent. Under Heller and its progeny, the Regulations regulate sensitive areas, and thus are lawful. The notion that our government, as a proprietor, may determine that certain areas are sensitive and should be firearm-free was well understood in Delaware, and throughout the United States. …

The Regulations serve an important governmental purpose and do not burden appellants' Section 20 rights more than necessary. When people come together in Parks and Forests for games and recreation, emotions can run high. When folks camp, they sometimes drink, including at events within the Parks like beer and wine festivals. When folks drink and carouse, they sometimes get jealous and angry. When folks play or attend sporting events, spirits run high and sometimes out of control. When folks get emotional around guns, things can get dangerous fast. When folks camp, there are no gun lockers, and they are near other visitors.

There are no natural boundaries in Parks and Forests signaling areas where park-goers can find safety from gunfire or natural barriers that stop flying bullets or arrows. These and other common sense reasons support the decisions of generations of governors and cabinet secretaries that the Regulations advance the public purposes served by our Parks and Forests, and facilitate the safe enjoyment of these public spaces by families and children.
The opinions add up to 143 pages, and include a hot debate on the individual rights view of the Second Amendment, the correctness of Heller and the Delaware Doe precedent, the right to carry guns under the Delaware Constitution, and more; I therefore provide just a few excerpts.