The Volokh Conspiracy
Mostly law professors | Sometimes contrarian | Often libertarian | Always independent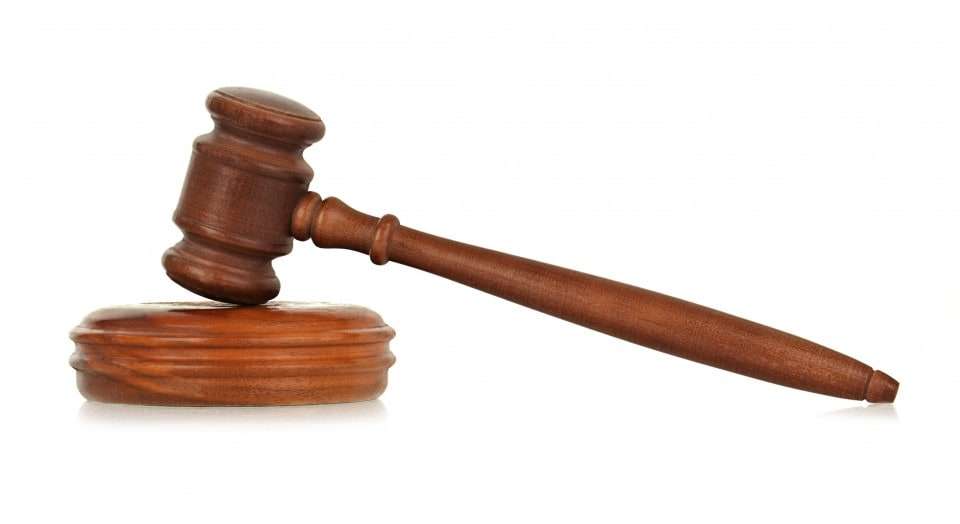 From Friday's press release by the Justice Department (extra capitalization removed):
The Defendant Used Counterfeit Court Orders to Get Websites Containing Unfavorable Postings About His Company De-Indexed From Google Search Results

… Michael Arnstein pled guilty today before U.S. District Judge Andrew L. Carter Jr. to one count of conspiracy to forge a federal judge's signature. Arnstein is scheduled to be sentenced by Judge Carter on January 16, 2018.

Acting Manhattan U.S. Attorney Joon H. Kim said: "As he admitted today, Michael Arnstein exploited the authority of the federal judiciary in a blatantly criminal scheme. By forging court orders and the signature of a U.S. District Judge, Arnstein was able to effectively erase websites critical of Arnstein's business from its search results. Now Arnstein awaits sentencing in the same court he impersonated."

FBI Assistant Director-in-Charge William F. Sweeney Jr. said: "Arnstein's attempts to remove any trace of unfavorable information about his business posted online sent him down a slippery slope. Not only did he commit a federal crime by forging a judge's signature in furtherance of his scheme, but he now finds himself back on the Internet. This time, however, it's a story no search engine can erase." …

According to the allegations contained in the Complaint, the felony Information to which Arnstein pled guilty, and statements made during the plea proceeding and other court proceedings:

Between February 2014 and February 2017, Arnstein engaged in a brazen scheme to submit counterfeit federal court orders to Google, Inc. … in an effort to get websites containing unfavorable postings about Arnstein's business de-indexed from Google's internet search results. In furtherance of this scheme, Arnstein and others forged the signature of a United States District Judge for the Southern District of New York on over ten counterfeit court orders. These counterfeit orders listed the websites containing purportedly defamatory information about Arnstein's business and ordered the removal of such information from the websites. Arnstein then submitted the counterfeit orders, which appeared to be valid on their face, to Google and requested that Google de-index the websites containing the purportedly defamatory information. Arnstein often succeeded in getting the websites de-indexed using the counterfeit court orders….

Mr. Kim praised the outstanding investigative work of the Federal Bureau of Investigation and the United States Marshals Service. Mr. Kim also thanked Google for its helpful assistance in this investigation.

The prosecution of this case is being overseen by the Office's Complex Frauds and Cybercrime Unit. Assistant U.S. Attorneys Sheb Swett and Daniel S. Noble are in charge of the prosecution.
Here is what I wrote about the case in April, when the indictment was unsealed:
"A good name is rather to be chosen than great riches, and loving favour rather than silver and gold."

– Proverbs 22:1

Michael Arnstein runs the Natural Sapphire Company. Upset at some allegedly libelous criticisms of his company, he filed a lawsuit and got a court order requiring a defendant to take down those criticisms. He then sent the order to Google, asking Google to deindex those URLs—to hide them from Google search results (as Google often does when it sees such a court order).

And then Arnstein submitted 11 other orders to Google, each mentioning a new allegedly libelous URL (or list of URLs), each in the same case, and each with a different order date. Unfortunately, they weren't really orders—they were apparently forgeries, copying the caption to the case and the judge's signature. (1, 2, 3, 4, 5, 6, 7, 8, 9, 10, 11.) Google did indeed apparently deindex some material, relying on some of these orders.

Monday, Arnstein was arrested for forging a judge's signature (and conspiracy to forge the signature); the criminal complaint was made available on Bloomberg Wednesday. I'll keep our readers updated on the progress of the prosecution, but in the meantime here's an excerpt from an e-mail from Arnstein cited in the complaint:

I think you should take legal advice with a grain of salt. I spent 100K on lawyers to get a court order injunction to have things removed from Google and Youtube, only to photoshop the documents for future use when new things 'popped up' … I could have saved 100K and 2 years of waiting/damage if I just used photoshop and a few hours of creative editing … Lawyers are often worse than the criminals.
Arnstein's lawyer had stated to National Jeweler magazine, after the charges were filed, that "the case has nothing to do with the company's reputation with real clients, and added that Arnstein was 'clearly victimized'" by the allegedly libelous posts that he had tried to get deindexed.