The Volokh Conspiracy
Mostly law professors | Sometimes contrarian | Often libertarian | Always independent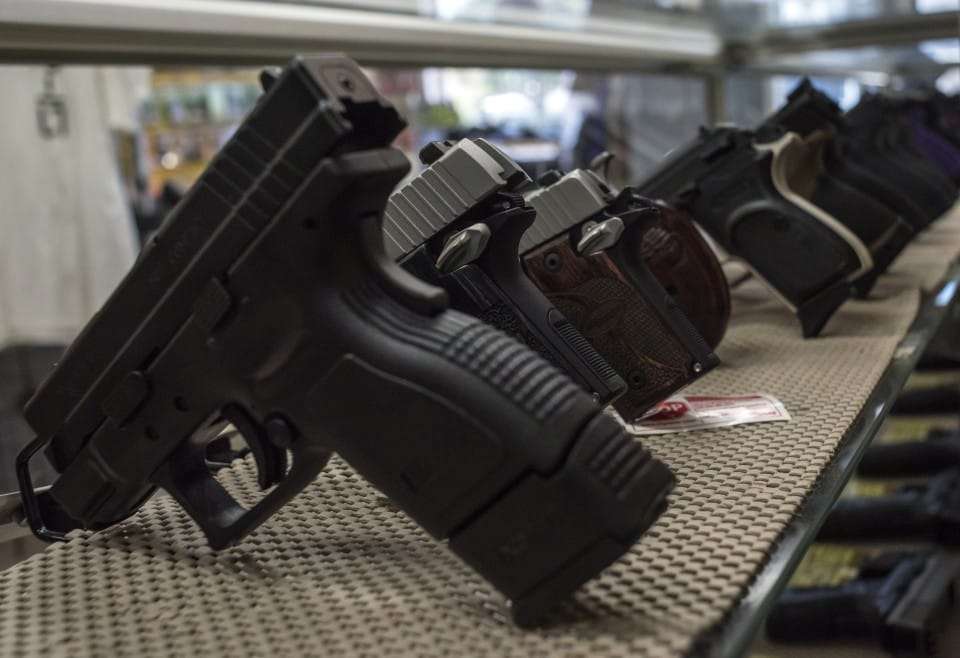 You might think that a government unit called the "U.S. Army Corps of Engineers" would mainly perform projects such as building military forts and similar facilities. Yet the Corps of Engineers has acquired jurisdiction over many things that have nothing to do with the military. In particular, "The Corps of Engineers is the nation's largest provider of water-based outdoor recreation. It administers 422 lake and river projects in 43 states, spanning 12 million acres, encompassing 55,000 miles of shoreline and 4,500 miles of trails, and including 90,000 campsites and 3,400 boat launch ramps. Waters under its control constitute 33 percent of all U.S. freshwater fishing." (Here is a list of the Corps' 1,969 recreational facilities.) Thanks to a lawsuit brought by the Mountain States Legal Foundation, the Corps has announced that it is reconsidering the gun ban on its outdoor property.
The Corps allows hunting on some of its land. Except for hunting, possession of a functional firearm is prohibited on Corps land—even a handgun inside one's own tent. In Nesbitt v. U.S. Army Corps of Engineers, the Mountain States Legal Foundation (a public-interest law firm based in Denver) filed a lawsuit on behalf of two Idaho residents, regarding Corps recreational land in Idaho. In 2014, Federal District Judge B. Lynn Winmill (appointed in 1995 by President Bill Clinton) ruled that the ban violates the Second Amendment. The Obama administration then appealed the ruling to the U.S. Court of Appeals for the 9th Circuit.
The prohibition was adopted in 1973, during the Richard Nixon administration. Nixon—-the only U.S. president ever to resign in order to avoid certain removal from office by the House and Senate—thought "guns are an abomination." His administration promulgated a variety of anti-gun regulations. The regulation in question states:
(a) The possession of loaded firearms, ammunition, loaded projectile firing devices, bows and arrows, crossbows, or other weapons is prohibited unless: (1) In the possession of a Federal, state or local law enforcement officer; (2) Being used for hunting or fishing as permitted under § 327.8, with devices being unloaded when transported to, from or between hunting and fishing sites; (3) Being used at authorized shooting ranges; or (4) Written permission has been received from the District Commander. (b) Possession of explosives or explosive devices of any kind, including fireworks or other pyrotechnics, is prohibited unless written permission has been received from the District Commander.
36 C.F.R. § 327.13. Note that by banning ammunition, the regulation also forbids the possession of unloaded firearms that could be loaded in an emergency (if sufficient time were available).
Winmill held that "this complete ban goes beyond merely burdening Second Amendment rights but 'destroys' those rights for law-abiding citizens carrying operable firearms for the lawful purpose of self-defense." Accordingly, the ban was unconstitutional. The opinion recognized the Corps' authority to regulate guns on its outdoor property, but not to forbid them altogether.
The Corps pointed out that the Supreme Court's 2008 decision District of Columbia v. Heller allows gun bans in "sensitive places" such as "schools and government buildings." Winmill explained that the "sensitive places" principle might justify a gun ban for Corps buildings, but not for "outdoor parks." As for the Corps' concerns that many of its recreational visitors are drunks who sometimes assault park officers, the court held that this cannot justify prohibiting everyone from exercising a constitutional right. The district court issued an injunction against gun prohibition on Corps property in Idaho. That injunction is still in effect.
A similar case in Georgia, involving a different attorney and plaintiffs, was remanded by the 11th Circuit. GeorgiaCarry.Org, Inc. v. U.S. Army Corps of Engineers, 788 F.3d 1318 (11th Cir. 2015). The 11th Circuit held that the total ban was not a destruction of Second Amendment rights, since visitors spend only part of any given year on Corps property. The remand instructed the district court to consider the issue under heightened scrutiny.
The 9th Circuit case was ready for oral argument on March 6. But on March 2, the Corps filed a request to remove the oral argument from the calendar and to put the case into mediation. The motion explained: "The Army Corps of Engineers is reconsidering the firearms policy challenged in this case, as well as plaintiffs' requests for permission to carry firearms on Army Corps property. This reconsideration has the potential to fully resolve plaintiffs' objections."
As the Corps follows through on its reconsideration, it has a very useful model available. In 2009, Congress passed and President Barack Obama signed (as an amendment to bill involving credit card laws) legislation allowing the lawful carrying of firearms on lands in the National Park Service. This was later extended to include the National Wildlife Refuge System. 54 U.S.C. § 104906; 36 C.F.R. § 2.4. In short, a person can carry a firearm on such property if the person can legally own a firearm and if the carrying is compliant with the law of the host state. Some states require a permit to carry a firearm; some require a permit for concealed carry but not for open carry; and others do not require a permit for either mode.
Although some people predicted disaster when the National Parks law was enacted, its operation in the past eight years has been uneventful. It is reasonable to presume the same for a similar regulation for Corps of Engineers recreational property.
Significantly, firearms carrying is still prohibited in buildings on National Parks property, pursuant to a separate regulation for all federal buildings. If the Corps' new regulation prohibits carrying only inside dams and buildings that operate dams, the Corps will have a much greater chance of success on a "sensitive places" argument. It is more plausible to say that a dam is a sensitive place than to contend that 12 million acres of outdoor recreation property are so "sensitive" that defensive firearms must be banned even though hunting is allowed.
Congratulations to the Mountain States Legal Foundation for successful litigation, and thank you to the Army Corps of Engineers for reconsidering a bad regulation from the anti-constitutional days of Nixon.