The Volokh Conspiracy
Mostly law professors | Sometimes contrarian | Often libertarian | Always independent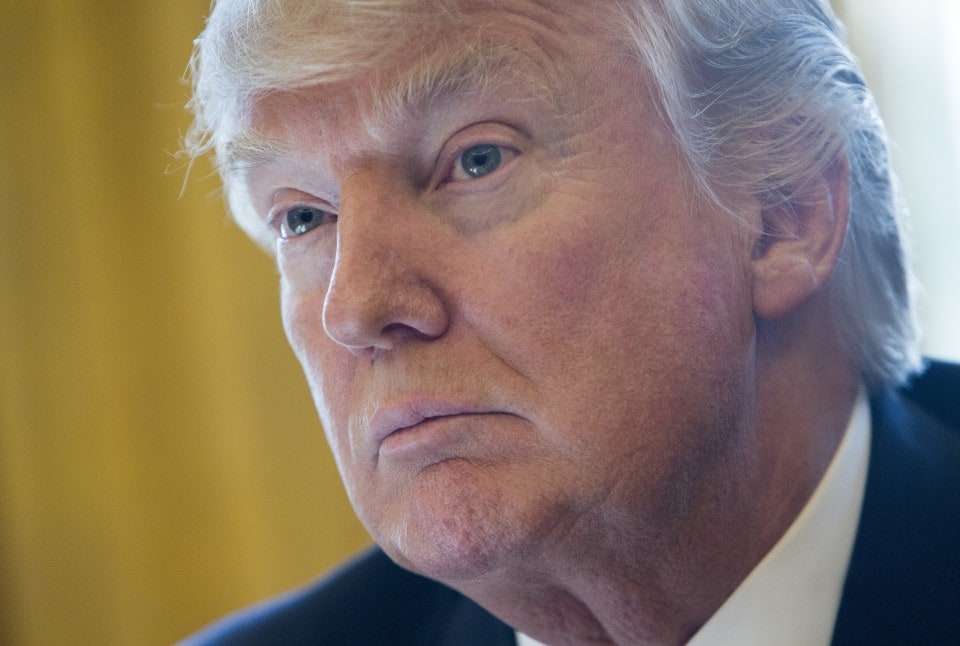 With all of the other news swirling around regarding the Trump presidency—the Gorsuch nomination, the confirmation hearings for Cabinet officers, the continuing controversy over the immigration executive order and Trump's "demoralizing" and "disheartening" attacks on the federal judiciary in connection with the order—it is tempting to relegate the question of Trump's unresolved conflicts of interest to the back burner. But they're still deeply troubling, and at least until they are resolved satisfactorily I will continue to keep an eye on them from time to time.
This week brought the following news:
An executive agency under Trump's control (the Department of Defense) announced that it is considering renting space in New York's Trump Tower—owned, of course, by the president himself. The need for Defense presence in New York, where Trump will be spending considerable amounts of time, is uncontroversial—but does it really need to locate in a luxury high-rise whose rents are astronomically high and whose rental payments go into the president's pocket? (The largest office tenant in Trump Tower, incidentally, is China's state-controlled Industrial & Commercial Bank of China, which raises serious questions about whether Trump is receiving "emoluments" from a foreign state in violation of the Constitution's foreign emoluments clause.)
The General Services Administration—another executive agency under Trump's control—continues its silence about Trump's apparent breach of the terms of its lease agreement for the Old Post Office (now a Trump International Hotel), which provides that "No member or delegate to Congress, or elected official of the Government of the United States or the Government of the District of Columbia, shall be admitted to any share or part of this Lease, or to any benefit that may arise therefrom."
While the business interests of members of Trump's family should not necessarily be imputed to him, Melania Trump's recent court filings, in her defamation lawsuit against the Daily Mail, reveal the extent to which the Trumps view the presidency as a major opportunity for brand enhancement and personal profit.
The background: In the fall, Melania Trump filed suit in Maryland against a Maryland blogger (Webster Tarpley) and the Daily Mail in connection with their publication of a story that she had once worked as a paid "escort" in the "sex business." On Feb. 1, the Maryland court dismissed the suit against the Daily Mail (correctly, I believe) on the grounds that the court had no personal jurisdiction over it in connection with publication of the story.
Trump then re-filed her suit in New York. In her original complaint, she had written:
Plaintiff is involved in many business ventures involving the licensing of her name and likeness, and relying upon her valuable reputation, and the defamatory publication foreseeably caused substantial damage to her business, career, reputation and her actual and prospective economic relationships. As a result of the conduct of Daily Mail, Plaintiff has been damaged in an amount to be proven at trial.
But now, in light of her husband's victory in the election, her complaint reads:
As a result of Defendant's publication of defamatory statements about Plaintiff, Plaintiff's brand has lost significant value, and major business opportunities that were otherwise available to her have been lost and/or substantially impacted. The economic damage to Plaintiff's brand, and licensing, marketing and endorsement opportunities caused by the publication of Mail Online's defamatory article, is multiple millions of dollars. Plaintiff had the unique, once-in-a-lifetime opportunity, as an extremely famous and well-known person, as well as a former professional model and brand spokesperson, and successful businesswoman, to launch a broad-based commercial brand in multiple product categories, each of which could have garnered mutli-million dollar business relationships for a multi-year term during which Plaintiff is one of the most photographed women in the world. These product categories would have included, among other things, apparel, accessories, shoes, jewelry, cosmetics, hair care, skin care and fragrance.
(Bolding added for emphasis.) Ah, yes—being the president's wife is a "unique, once-in-a-lifetime opportunity" to cash in, during his "multi-year term," to make a pile of dough selling apparel, accessories, etc.
And finally, there is Trump's truly outrageous Twitter attack on Nordstrom, which had the gall to discontinue sales of Ivanka Trump's name-branded line of clothing and shoes. Putting aside the inappropriateness, at a time when America is supposedly facing "carnage," for the president of the United States to be focused on apparel sales by a member of his family, an attack on a private business so as to bully them into putting more money into the Trump family coffers is truly disgraceful.
And, as reported by David Graham in the Atlantic, "the onslaught of criticism against Nordstrom didn't end with the protective father's Twitter barrage. 'This is a direct attack on his policies and her name,' White House Press Secretary Sean Spicer said on Wednesday. Then on Thursday morning, presidential aide Kellyanne Conway appeared on Fox and Friends. 'Go buy Ivanka's stuff is what I would tell you. I hate shopping, I'm going to go get some myself today,' she said." Federal law prohibits a government employee from using "his public office for his own private gain or for that of persons or organizations with which he is associated personally. An employee's position or title should not be used to coerce; to endorse any product, service or enterprise; or to give the appearance of governmental sanction." Although it is not applicable, by its terms, to the president, it is applicable to his aides, and this would appear to constitute a clear violation.
It's a small thing, I suppose—but it is sordid, and on top of everything else* it's beginning to destroy whatever faith one might have had that Trump would be willing to forgo his business interests while serving as a public official.
For those of you interested in some background reading to prepare for the coming impeachment battles over Trump's use of public office for private gain, I recommend this Impeachment FAQ by Free Speech For People, along with this primer on the ways in which Trump is possibly already violating the foreign emoluments clause of the Constitution.
*Here, courtesy of the Atlantic again, is a compressed list of some of the worst ethical violations we've already seen from this administration:
Below is an attempt to catalogue the more clear-cut examples of conflicts of interest that have emerged so far. The most recent entries appear at the top: