The Volokh Conspiracy
Mostly law professors | Sometimes contrarian | Often libertarian | Always independent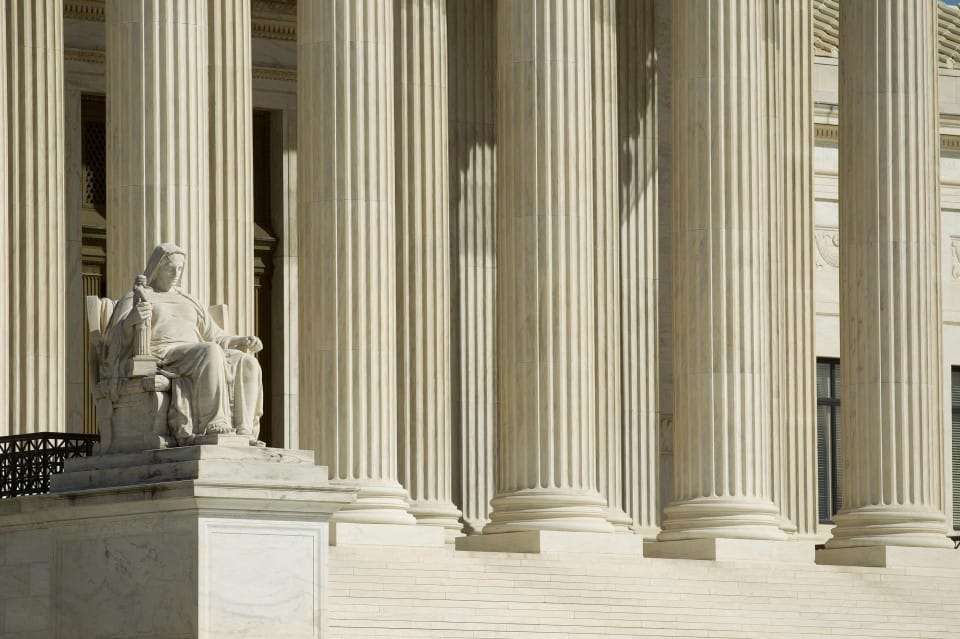 My friends at Arizona Voice for Crime Victims, represented by some very capable pro bono attorneys at Gibson Dunn's Dallas office, just filed an amicus brief with the Supreme Court presenting an important issue concerning crime victims' rights. The amicus brief explains that decades-long delays in capital cases cause significant harms to the family members of murder victims. The brief urges the court to grant the cert petition previously filed by the state of Arizona in a long-delayed capital case to explore whether these interests of the victims' families should be considered when deciding how jurisdictional deadlines apply in capital cases.
Here is a streamlined summary of the facts, taken from the amicus brief.
On June 8, 1987, Theodore Washington brutally murdered Sterleen Hills. Washington shot Mrs. Hills at close range with a 12 gauge shotgun. He also shot Ralph Hills, Sterleen's husband, at pointblank range, leaving Mr. Hills with massive injuries that he miraculously managed to survive. After killing Mrs. Hills and leaving Mr. Hills for dead, Washington robbed their home. He stole a cigarette lighter holder, a watch, and a locked box containing a gold watch and coins. He was apprehended three days later.

A jury convicted Washington and his codefendants in December 1987, and he was sentenced to death. The Arizona Supreme Court affirmed Washington's conviction on direct appeal in June 1990. See State v. Robinson, 796 P.2d 853, 865 (1990). Washington's state post-conviction review concluded when the Arizona Supreme Court summarily denied his petition for review in April 1995—some five years after the intermediate appellate court affirmed Washington's conviction. Washington filed his federal habeas petition in November 1995.

The district court took almost a full decade to adjudicate Washington's habeas petition. Over that time, Washington took nearly two years to file an amended habeas petition. He further engaged in voluminous motions practice, including repeatedly requesting extensions of time. This bevy of motions, the vast majority of which were ultimately denied, took literally years to resolve.

After the district court finally denied Washington's habeas petition—in 2005, ten years after he first filed his petition—Washington missed the jurisdictional deadline to file his notice of appeal. So he sought to exploit what he thought was a loophole in Rule 60(b). Pursuant to that rule, he asked the district court to vacate and reinstate its judgment solely to make his appeal timely. The district court properly denied that motion, and Washington appealed.

At that point, appellate review ground to an absolute halt. Nothing happened in the case during the three-year period from September 2007 until July 2010. Finally, five years after the district court first denied the habeas petition, the Ninth Circuit issued a briefing schedule. And as soon as that schedule issued, Washington immediately sought to continue to delay those proceedings. He filed three successive requests for extensions of time to file his opening brief and a request to file an oversized brief, all of which were granted.

The Ninth Circuit affirmed in part and dismissed in part Washington's appeal from denial of his Rule 60(b) motion in June 2015. The court of appeals vacated the panel opinion and agreed to rehear the case en banc. That was in December 2015, fully 20 years after Washington first filed his federal habeas petition.

Eight months later, the en banc court issued its decision reversing the district court's denial of Washington's Rule 60(b) motion. The Ninth Circuit ordered the district court to vacate and reenter its initial judgment denying Washington's petition for a writ of habeas corpus solely for the purpose of avoiding jurisdictional deadlines. Arizona then filed a petition for a writ of certiorari. Nearly 30 years after Washington murdered Sterleen Hills and attempted to murder Ralph Hills while robbing their home, and over 29 years after an Arizona court sentenced Washington to death, his post-conviction attack remains in procedural limbo while his victims await justice.
One takeaway from this nearly three-decade delay in this case is that it certainly seems worth considering whether the 9th Circuit's current sprawling size leads to unreasonable delays, as Jonathan H. Adler discusses here in connection with recently introduced legislation to divide up the circuit. But Arizona's cert petition presents the legal question of whether a district court has the authority to allow an untimely appeal to proceed by granting equitable relief under Federal Rule of Civil Procedure 60(b) for the sole purpose of circumventing the jurisdictional requirements of 28 U.S.C. § 2107 and Federal Rule of Appellate Procedure 4(a), which require timely filing of a notice of appeal. The very interesting amicus brief of AVCV (which I briefly reviewed in draft form to offer some comments) explains the human side of this seemingly dry legal question. As explained in the brief, violent crime extracts an unspeakably cruel toll on its victims. But the crime itself is merely the beginning of the harm those victims and their families suffer. Indeed, victims' suffering is compounded and exacerbated by long delays between the commission of the crime and the imposition of punishment. The enormous delays between Washington's murder of Hills and the proper execution of Washington's sentence have already wrought great harm. Indeed, as academic literature, the Arizona Constitution and federal laws recognize, this delay of over 30 years between the commission of a heinous crime and the imposition of the jury's capital sentence itself injures victims of violent crime, independent of the initial crime.
The 9th Circuit's erroneous decision—which held that the district court abused its discretion by refusing to engage in procedural gamesmanship in order to excuse a missed jurisdictional deadline—promises additional years of delay. Indeed, unless the Supreme Court intervenes, Rule 4(a)'s jurisdictional time bar will become an obsolete relic, and criminals will have yet another tool to frustrate the imposition of their sentences and further deny justice to their victims.
For these reasons, AVCV's amicus brief urges the court to grant Arizona's cert petition and ultimately to reverse the judgment of the 9th Circuit. I hope that the court grants certiorari and uses this case as an opportunity to discuss the unconscionable toll that such unreasonable delays take on crime victims and their families.