The Volokh Conspiracy
Mostly law professors | Sometimes contrarian | Often libertarian | Always independent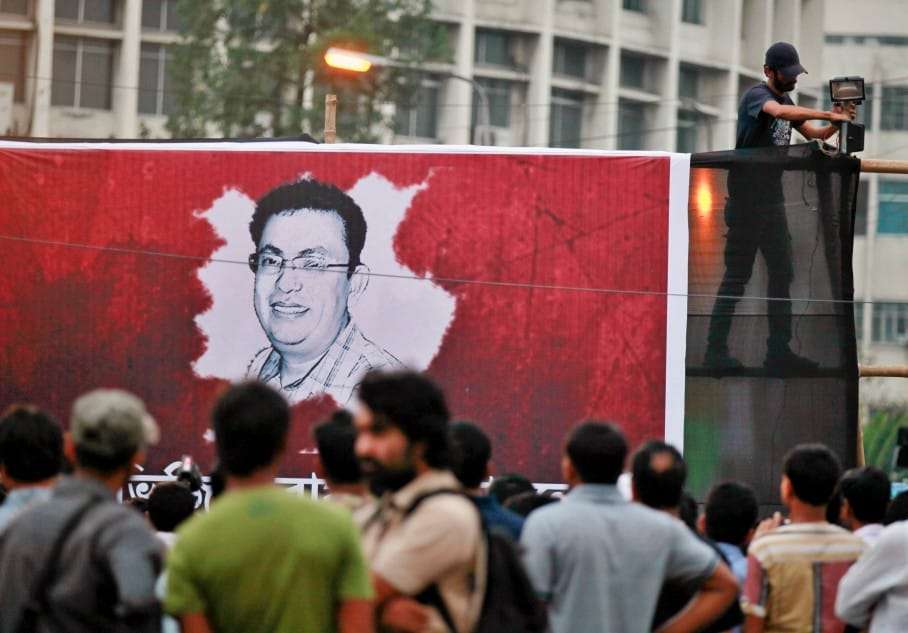 I'm afraid I missed this story, until Prof. Howard Friedman (Religion Clause) noted it; from the AP:
A prominent Bangladeshi-American blogger known for speaking out against religious extremism was hacked to death as he walked through Bangladesh's capital with his wife, police said Friday.

The attack Thursday night on Avijit Roy, a Bangladesh-born U.S. citizen, occurred on a crowded sidewalk as he and his wife, Rafida Ahmed, were returning from a book fair at Dhaka University. Ahmed, who is also a blogger, was seriously injured. It was the latest in a series of attacks on secular writers in Bangladesh in recent years.

A previously unknown militant group, Ansar Bangla 7, claimed responsibility for the attack ….

Roy "was the target because of his crime against Islam," the group said on Twitter….

Islamic extremism has made few inroads in Bangladesh, a Muslim-majority nation of 160 million people, but there have been a series of similar attacks in recent years blamed on militants….

Roy, an engineer by training, had founded a popular Bengali-language blog, Mukto-mona, or Free Mind, which featured articles on scientific reasoning and religion.

The Web site has apparently been shut down since the attack, but Roy defended atheism in a January posting on Facebook, calling it "a rational concept to oppose any unscientific and irrational belief."
Agence France-Press reports:
Hardline Islamist groups have long demanded the public killing of atheist bloggers and sought new laws to deal with writing critical of Islam….

Atheist blogger Ahmed Rajib Haider was hacked to death in 2013 by members of a little-known Islamist militant group, triggering nationwide protests by tens of thousands of secular activists.

"The pattern of the killing appeared to be the same as that of previous attack on a celebrated writer," said Shiblee Noman, assistant commissioner of Dhaka police. "It seems it was carried out by a reactionary fundamentalist group."