The Volokh Conspiracy
Mostly law professors | Sometimes contrarian | Often libertarian | Always independent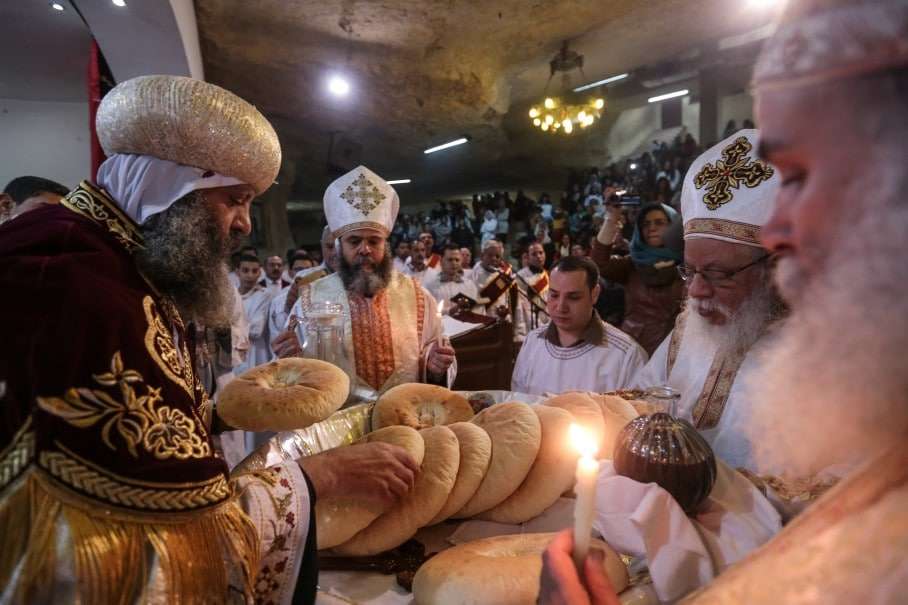 So reports Ahram Online (the New York Times (David Kirkpatrick & Merna Thomas) has a similar story):
Egypt's President Abdel-Fattah El-Sisi has attended the Coptic Christmas mass to mark the first attendance ever made by an Egyptian president to the religious occasion.

El-Sisi arrived at Saint Mark's Coptic Orthodox Cathedral in Cairo's Abbasiya district during the mass and gave a brief speech before leaving instantly.

He said that both of Egypt's Muslims and Christians are celebrating this occasion, asserting that they are "one entity" in the world's eyes.

He added that he had to come to congratulate the Coptic community and then apologised for interrupting the mass….

Former Egyptian heads of state have visited the Cathedral including Gamal Abd El-Nasser and interim President Adly Mansour, but this is the first time for a president to attend the mass.
The Times reports that this was "the latest demonstration of the increasingly tight alliance between Mr. Sisi, who led the military ouster of the Islamist president in 2013, and the Coptic Pope Tawadros II, a supporter of the military takeover who has enthusiastically endorsed the new government," and adds:
Many Egyptian Copts have long seen the conspicuous absence of Egypt's presidents, all Muslims, from the Christmas celebration as a capitulation to the Muslim majority's sectarian suspicions and animosities. Some ultraconservative Muslim clerics even urge their followers to avoid wishing a merry Christmas to Christian neighbors, much less attending worship in a church, and many Muslim politicians prefer to sidestep the issue.

Previous Egyptian presidents … have wished the pope a merry Christmas over the telephone but sent only a representative to attend the service.
According to the Times, the president arrived and left before the service proper began.
As to why this Christmas news appears Jan. 6, the answer is "Pope Gregory, Pope Shmegory."