The Volokh Conspiracy
Mostly law professors | Sometimes contrarian | Often libertarian | Always independent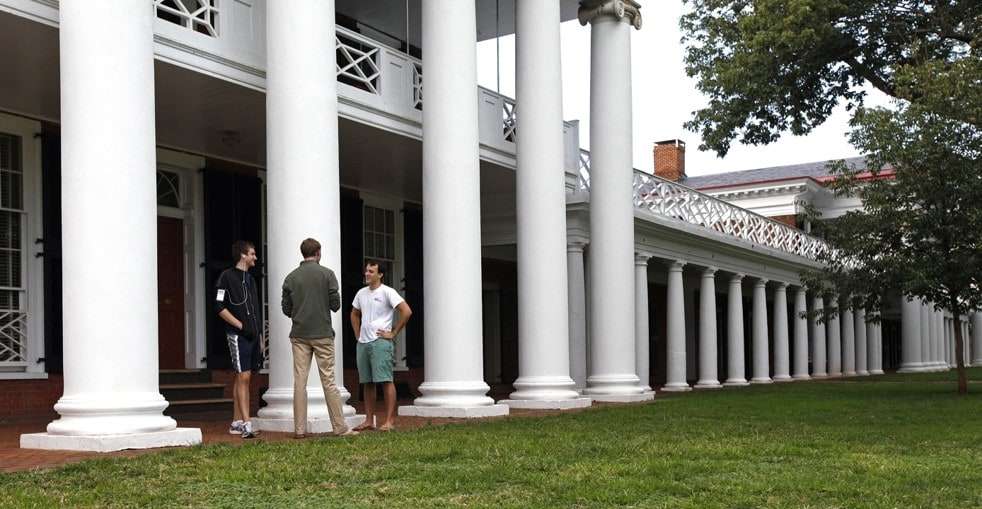 After Rolling Stone published an explosive article alleging a brutal gang-rape at a University of Virginia fraternity, university president Theresa Sullivan suspended all fraternity activities on campus. Then the Rolling Stone article collapsed. Neither the magazine nor the story's author ever engaged in meaningful fact-checking and key aspects of the victim's story disintegrated. Whatever actually happened to the victim—and she may well have been the victim of a horrendous crime—she was not the victim of the gang rape at a fraternity Rolling Stone described; the events that prompted Sullivan's ban on fraternity activities did not occur. U-Va. imposed collective punishment on all fraternities for a crime that may not have even occurred.
U-Va. professor Robert Turner and his son, a U-Va. student, are calling for Sullivan to issue an apology to the school's fraternities for the university's actions. In a Richmond Times-Dispatch op-ed, they write:
what message did Sullivan send about basic fairness and the due process of law? Neither of us has any connection with the Greek system, and we understand that they are not popular with some faculty members and administrators. But it is precisely when the alleged crime is so heinous, and the accused unpopular with those in authority, that we must guard against emotion-driven efforts to bypass fundamental due process

Neither of us has ever spoken personally with Sullivan, but we have observed her—and, until this incident, we were tremendously impressed with her talents, leadership and obvious devotion to our university. We share her view that even one act of sexual abuse is too many, and we understand that her decision to punish all fraternities was made under pressure from outraged faculty and other community members. But that's no excuse. . . .

This tragic matter obviously should not affect the university's desire to prevent sexual abuse. But, hopefully, it will remind us that even disfavored organizations and individuals are entitled to fundamental due process of law.

Whatever the victims of this injustice decide, we believe the university owes those wrongfully punished a public apology.
Ashe Schow has more here, including a response from U-Va.
In their op-ed, the Turners cite "To Kill a Mockingbird" and "The Ox-Bow Incident" for providing timeless lessons about the folly of rushing to judgment. Yet given the state of the debate, it's not clear Atticus Finch is still considered a hero.