The Volokh Conspiracy
Mostly law professors | Sometimes contrarian | Often libertarian | Always independent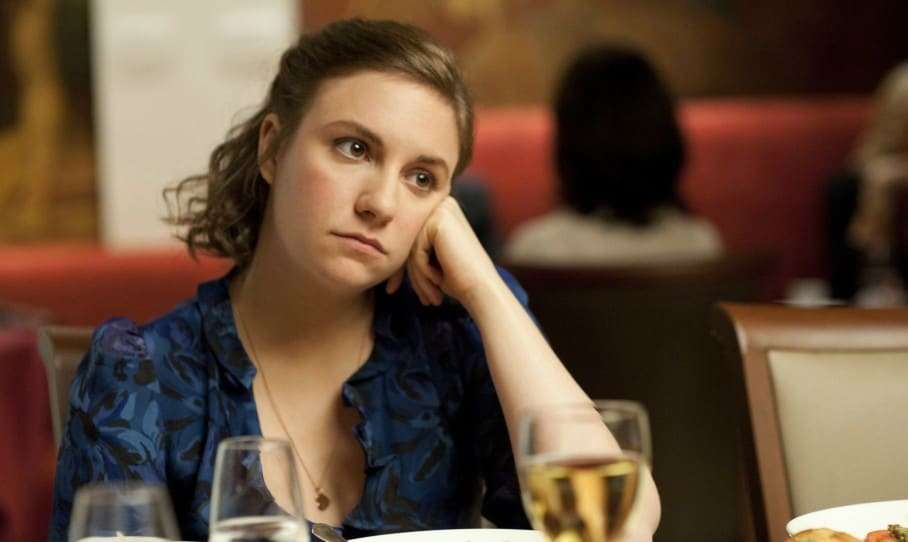 As I noted last week, Lena Dunham's memoir describes her having sex with someone named Barry, whom she labels as Oberlin's "resident conservative." Her description seems to leave it somewhat ambiguous as to whether Barry raped her, but it does describe some sexual behavior by Barry that at the very least reflects badly on him; readers have certainly viewed it as rape, and Dunham has elsewhere characterized it as rape. There are two passages in which she describes the incident: one in which it comes across as consensual but unsatisfying, and another one that she begins by saying,
I'm an unreliable narrator…. [I]n another essay in this book I describe a sexual encounter with a mustachioed campus Republican as the upsetting but educational choice of a girl who was new to sex when, in fact, it didn't feel like a choice at all.
She then goes on to describe the incident in a good deal of detail, and as a Breitbart story by John Nolte notes, there is an easily identifiable Oberlin conservative from that era named Barry; indeed, that Barry has already been identified as the person from Dunham's book by many people. But the Breitbart story also notes that many other details don't add up, and that the allegations about Barry may thus be inaccurate.
TheWrap now reports that Random House has put out a statement exonerating this Identifiable Conservative Barry, and saying that the alleged rapist wasn't really named Barry at all:
As indicated on the copyright page of Not That Kind of Girl by Lena Dunham, some names and identifying details in the book have been changed. The name 'Barry' referenced in the book is a pseudonym. Random House, on our own behalf and on behalf of our author, regrets the confusion that has led attorney Aaron Minc to post on GoFundMe on behalf of his client, whose first name is Barry.

We are offering to pay the fees Mr. Minc has billed his client to date. Our offer will allow Mr. Minc and his client to donate all of the crowd-funding raised to not-for-profit organizations assisting survivors of rape and sexual assault.
Appalling. The book wasn't a novel; it was a memoir, offered to readers as such. The copyright page, which I suspect few people read, does say that "Some names and identifying details have been changed," but it certainly doesn't tell people which ones.
Indeed, early in the book, when she mentions a boyfriend of hers and labels him Jonah, she adds a footnote: "Name changed to protect the truly innocent." Reasonable readers, it seems to me, reading the rest of the memoir, would assume that "Barry"—whose name wasn't accompanied with any such footnote—was actually named Barry. Even if not all readers would so conclude, many would, and quite understandably so.
How could Dunham and Random House do this? How could an author and a publisher—again, of a self-described memoir, not a work of fiction—describe a supposed rape by a person, give a (relatively rare) first name and enough identifying details that readers could easily track the person down, and not even mention that "Barry" wasn't this person's real name?
Say even that Dunham had forgotten that there really was a prominent Oberlin conservative named Barry back then. Surely it was obviously possible that, if one makes up a first name, someone real, who matches the other easily Google-findable characteristics, might have that name. Given the gravity of the charge, how can one possibly rely on a statement on the copyright page as the only hint that this particular item in the memoir is inaccurate?
Nor does Random House's statement now help Identifiable Conservative Barry much. The memoir is still out there; many people have read it but haven't seen the Random House statement; many more people will read it and not see the Random House statement. This is going to dog Identifiable Conservative Barry for years to come—for the simple reason that Dunham and Random House published a factual item (the statement that the alleged rapist was named Barry) that
they knew
was false
without stating, clearly and immediately (again, as they had done with regard to another man), that the name was made up.
For more on the libel implications of all this, see my earlier post, though of course now that Random House has admitted that Identifiable Conservative Barry actually didn't do these things, the case becomes much easier. John Nolte, who wrote the Breitbart story, also has a more on the Random House statement.
[NOTE: If this is your first visit to the blog, welcome! We are a bunch of mostly libertarianish or conservativish law professors, blogging here at the Post but enjoying full editorial independence—please don't ascribe our opinions to the Post, or the Post's opinion to us, much as we enjoy working together with our Post hosts. We blog mostly about law, but also about the media, politics, and whatever suits our fancy. Check us out some time at http://washingtonpost.com/news/volokh-conspiracy.]
UPDATE: Note that the fundraising materials for the legal expenses fund started by the lawyer for Identifiable Conservative Barry say that,
Any proceeds not used on legal related costs will be donated to not-for-profit organizations that assist victims of rape and sexual assault, to be selected at a later date.
This, I think, helps explain Random House's statement that its offer to pay all legal fees billed to date "will allow Mr. Minc [Barry's lawyer] and his client to donate all of the crowd-funding raised to not-for-profit organizations assisting survivors of rape and sexual assault." There is much to fault in Dunham's and Random House's behavior, but Random House's statement about the fund money going to non-profits that help rape victims seems justifiable.
FURTHER UPDATE: The Hollywood Reporter—a major film and TV industry publication here in L.A.—reports that, according to the lawyer Aaron Minc,
Dunham's lawyers at Ziffren Brittenham in Los Angeles who assure him that future printings of the book, subtitled "A young woman tells you what she's 'learned,'" will come with a disclaimer that "Barry" is not the real name of the man who raped Dunham when the two were students at Oberlin College a decade ago.
FURTHER UPDATE: Folks, I think Lena Dunham acted badly here—but some commenters' view that she's ugly or too fat or what have you seems to me to have little to do with the merits of the matter. Please keep the comments substantive and polite.