The Volokh Conspiracy
Mostly law professors | Sometimes contrarian | Often libertarian | Always independent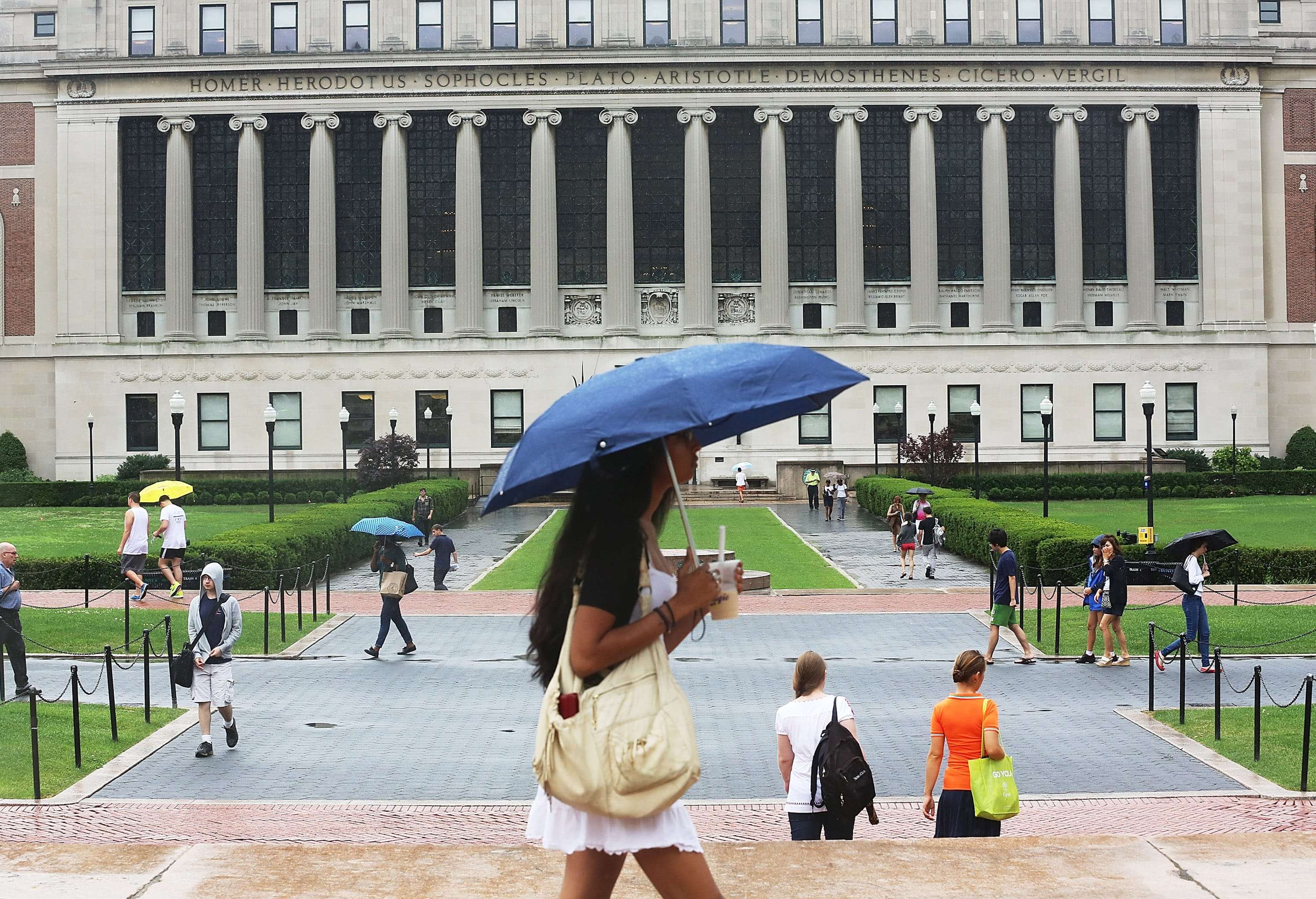 Here's the e-mail from one of the vice deans setting forth the law school's view:
I, as well as other members of the faculty in attendance at yesterday afternoon's open forum, very much appreciated the opportunity to hear your fervent views on the problems currently faced by our criminal justice system, our society and our university and law school community; and I look forward to continuing our conversation along the lines discussed at the conclusion of the forum.
I am writing now in my capacity as Vice Dean, and in consultation with the Dean, the Dean of Students, and the Dean for Registration Services, in response to student requests for clarification regarding the Law School's process for handling requests for exam rescheduling.

The Law School permits individual students to request rescheduling of an exam under a number of extenuating conditions, including illness, religious observance, bereavement, and other exceptional and documented circumstances. A statement of the policy is publicly accessible on our website at http://web.law.columbia.edu/registration/exams/fall-2014-exams, under the heading "Rescheduling A Law School Examination."

We appreciate and acknowledge the concerns over our criminal justice system that have been roiling our society and our community. In this context, we wish to remind you that it is our standard practice to provide flexibility in the documentation requirement to fit the circumstances in which students find themselves. Accordingly, students who wish to request a rescheduled exam, or other similar accommodation, should either write to the office of Registration Services with an individual explanation of the basis of the request, or speak in person with an academic counselor in the Office of Student Services. Unless time pressure is severe, meeting with an academic counselor is the preferred alternative, in case our student services staff can offer support or other resources that may be helpful.

So far this term, the Office of Registration Services has granted accommodation to a small number of students, all of whom have detailed the reason for their request. We have also received a number of boilerplate requests from individual students wishing to reschedule exams. The Dean of Registration Services has written to those students asking them to provide additional information or to consult with Student Services.

We trust that the above efforts will suffice to address concerns relating to the current examination period, but if you have other questions or concerns in this regard, please do not hesitate to contact us.
And here's a response from the Columbia Law School student senate, signed by its president (apparently expressing just the student senate's views, not the law school's):
My Fellow Students,

[A Vice Dean] sent out an email explaining that while extensions for exams for trauma related to the recent non-indictments can be granted, they can not be done by boilerplate email and require either an individual explanation in an e-mail or meeting with an academic counselor. If you do not feel comfortable doing either of these methods to request an extension and would be more comfortable with a peer interacting on your behalf with the administration, please email [email address]

If there is anything we can do to support you in this time of grief please do not hesitate to contact [email address]

Sincerely yours,

…, President
Yet fortitude in the face of injustice, it seems to me, is a pretty important trait for lawyers to have, and for law schools to cultivate. Where would the civil rights movement have been if civil rights lawyers were so traumatized by injustice that they couldn't function effectively without deadline extensions? Where would a lawyer today be if, faced with a verdict – even in one of his own cases, and not just elsewhere – that he thought horribly unjust, he was so overcome with "grief" that he couldn't perform effectively?
Such requests for accommodation, if granted, seem to me to promote expectations and attitudes that won't serve the students well once they become lawyers (and won't serve their clients well, either). I doubt, for instance, that a lawyer would fare well if he asks that a court hearing be rescheduled – in a situation where (as with rescheduling exams) there is a risk of some significant practical or competitive burden on others – because he is traumatized by such an event, e.g. (in 1991),
Your honor, I live in Los Angeles, but I'm Jewish and I'm traumatized by the Crown Heights riots, so I'd like to have the hearing postponed.
I would think law students shouldn't get any more extensions than lawyers would in such situations. But I'd love to hear others' thoughts on the matter.
Also, a note from the reader who sent me these: "There are protesters marching through the law school building. Shouting and chanting. It's the first day of exams."