Do 'More Guns Lead To More Deaths'?
No, and that good news needs to be front and center in all discussions of gun control, especially after school shootings.
HD Download
Just days after the school shooting in Nashville that left three students and three adults dead, Rep. Jamaal Bowman (D–N.Y.) and Rep. Thomas Massie (R–Ky.) got into a fiery exchange captured on video by Emily Brooks, a reporter for The Hill.
"There has never been a school shooting in a school that allows teachers to carry," said Massie. "More guns lead to more deaths," countered Bowman, "more guns lead to more deaths!"
It's understandable that tempers flare and voices rise in the aftermath of such horrific events. When faced with such situations, the urge to do something—to do anything—is nearly impossible to resist.
But is Rep. Bowman right that "more guns lead to more deaths?"
The short answer is no. That's great news, especially since reducing the number of guns in circulation presents not just immense pragmatic challenges but almost certainly insuperable constitutional barriers.
Over the past few decades, the number of guns in America has increased massively, so much so that there are now more guns than people in the United States. Yet federal crime statistics show that firearm homicides dropped about 40 percent between 1993 and 2018, from 7 per 100,000 people to 4.3 per 100,000 people (for nonfatal crimes involving guns, the decline was 71 percent). Violent crime, including homicides, did spike during the pandemic, and while the most recent data is incomplete, it's clear that gun-related violence remains far below where it was 30 years ago despite more guns than ever being out there.
When it comes to schools, the 2020–21 academic year, the latest for which full data is available, did see the highest number of school shootings with casualties this century. There are thankfully too few violent deaths to generate statistically significant conclusions, but the long-term trends show no increase in homicides or suicides among students, staff, and teachers.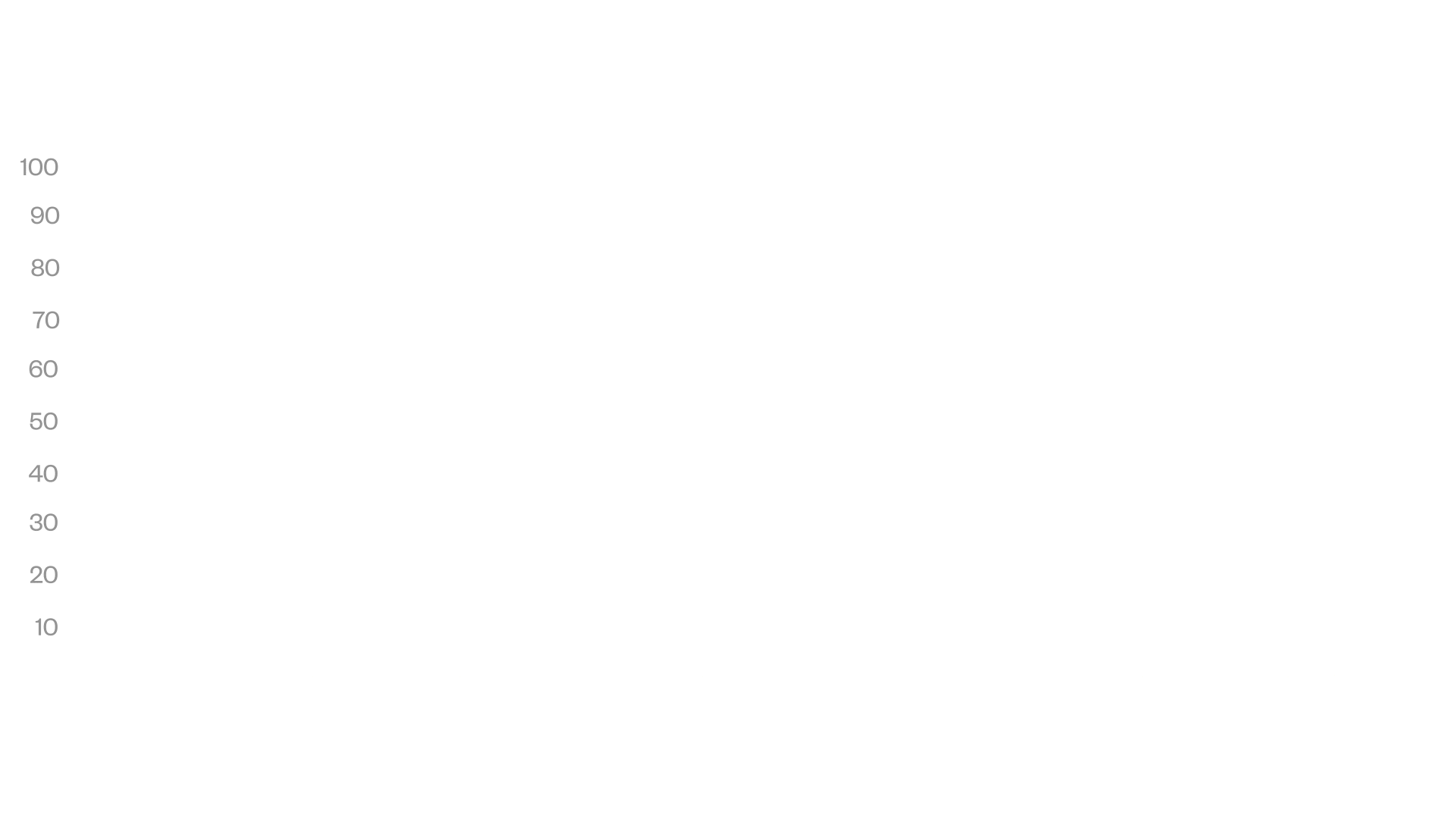 Overall, schools are becoming safer and safer, with the government finding that between 2009 and 2020, "the rate of nonfatal criminal victimization (including theft and violent victimization) decreased for students ages 12–18, from 51 to 11 victimizations per 1,000 students." (See Figure 2.)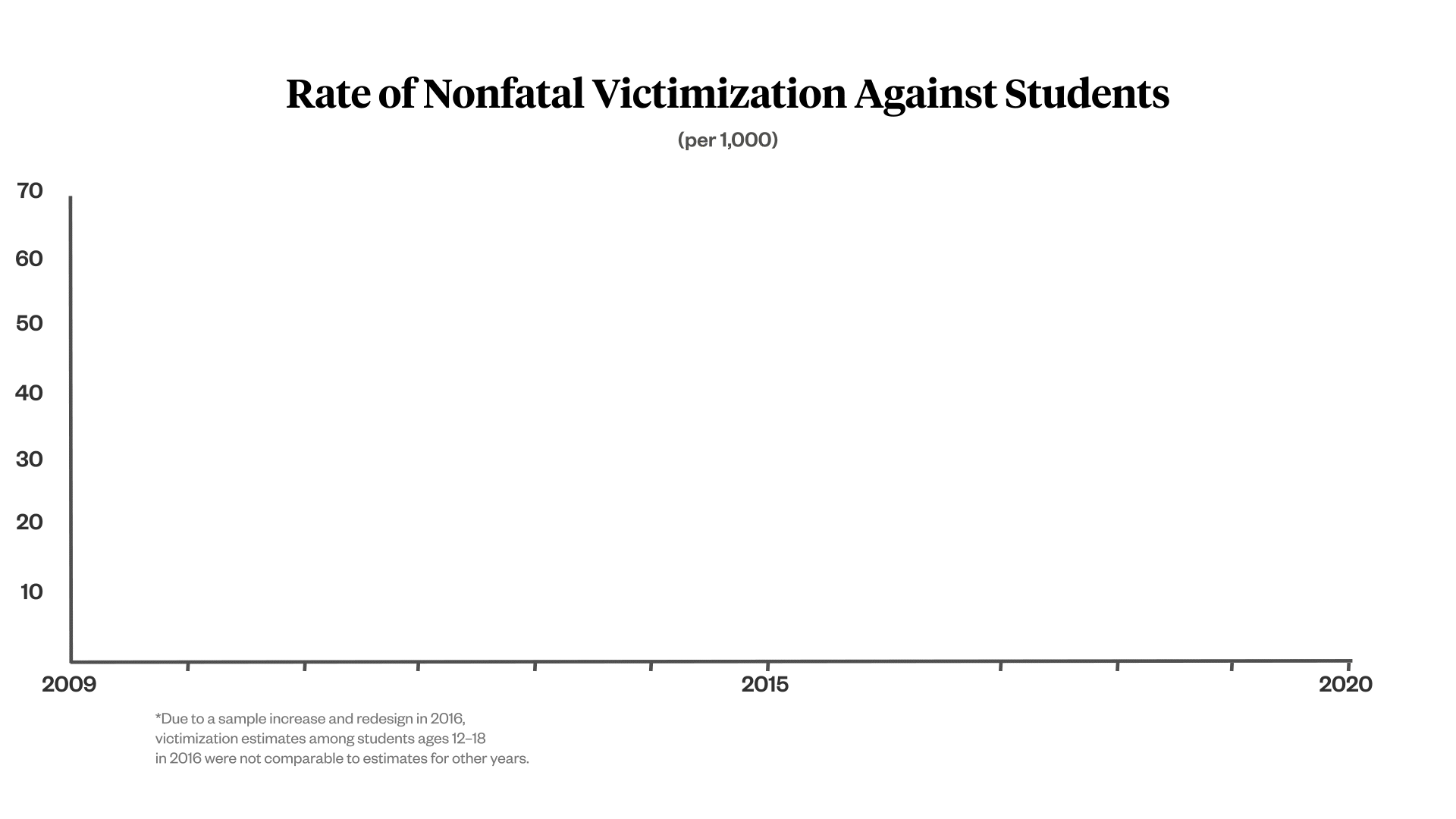 What about Rep. Massie's contention that there has never been a school shooting in a school that allows teachers to carry? He appears to be correct, though contrary to his claim that there's never been an accidental weapons discharge by a teacher, a January 2023 RAND Corporation study found that educators and school resource officers have been involved in accidental discharges of weapons. On the larger question of arming teachers, RAND found that there is simply no good data on whether doing so would increase gun violence or reduce it across eight categories, including mass shootings and suicides.
What, then, can be done?
Most schools are already gun-free zones or have strict controls on who is allowed to carry while on campus; many have armed officers on campus despite no evidence that such a presence deters violence.
Recent school shootings—like the one last year in Uvalde, Texas, where law enforcement officials not only did nothing to prevent an active shooter but restrained parents trying to rescue their children—underscore that police need better and more effective training. The 2018 school shooting in Marjory Stoneman Douglas High School in Florida drove home how many red flags school staff, law enforcement, and social workers had ignored.
To simply say that the people in charge of school safety need to do better is deeply unsatisfying, but it might be the best option, especially if the rush to "do something" means trying something that we already know is impossible, ineffective, or both.
Photos: Camden Hall/Newscom; Mickey Bernal/ZUMA Press/Newscom; Mickey Bernal/ZUMAPRESS/Newscom; ERIC PAUL ZAMORA/MCT/Newscom; Sun Sentinel/TNS/Sipa USA/Newscom; Giorgio Viera/EFE/Newscom; KatRam / MEGA / Newscom/KRMET/Newscom
Music: "Lullaby No 3 in E Minor" by Ran Raiten via Artlist; "Autumn Pizzicato" by Veaceslav Draganov via Artlist; "Premiere" by ANBR via Artlist