Alcohol Prohibition Was a Dress Rehearsal for the War on Drugs
Harvard historian Lisa McGirr on how our national ban on booze never really ended.
HD Download
"The war on alcohol and the war on drugs were symbiotic campaigns," says Harvard historian Lisa McGirr, author of The War on Alcohol: Prohibition and the Rise of the American State. "Those two campaigns emerged together, [and] they had the same shared…logic. Many of the same individuals were involved in both campaigns."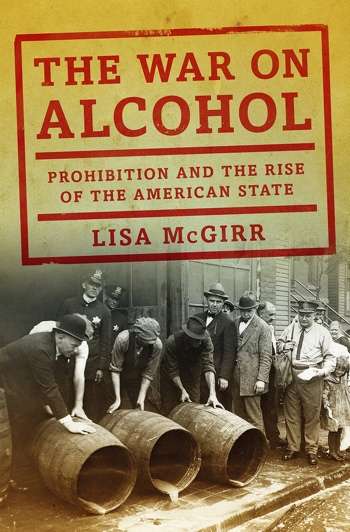 Did alcohol prohibition of the 1920s ever really come to an end, or did it just metastasize into something far more destructive and difficult to abolish—what we casually refer to as "the war on drugs?" McGirr argues that our national ban on booze routed around its own repeal via the 21st Amendment. Ultimately, Prohibition transformed into a worldwide campaign against the drug trade.
The ties between drug and alcohol prohibition run deep. The Federal Bureau of Narcotics (FBN) was established in 1930, only three years prior to Prohibition's repeal. The FBN employed many of the same officials as the Federal Bureau of Prohibition. And both shared institutional spaces as independent entities within the U.S. Treasury Department. "In some ways," observes McGirr, "the war never ended."
Runs 12:42 minutes.
Edited by Todd Krainin. Cameras by Jim Epstein and Meredith Bragg.
Scroll down for downloadable versions and subscribe to ReasonTV's YouTube Channel to receive notification when new material goes live.