America's Worst School System Will Soon Be Dead. Will What Replaces It Be Any Better?
The remaking of public education in Camden, New Jersey.
HD Download
"I have girlfriends who have a lot of children who have been killed, and I look at their pain and hurt on their faces, and I don't want that," says Shantella Davis, who's an unemployed recovering drug addict and the single mother of a six-year-old named As-Sidq. "When I leave this earth I want him to be established…I want him to be able to go to college."
They live in the impoverished city of Camden, New Jersey, which is home to some of the nation's lowest performing public schools. "A lot of kids that came out of Camden High not knowing how to read and write," says Davis. "How did the kid get through the school not knowing how to read and write?"
But for her part, Shantella Davis hasn't shown herself to be the most proactive parent. Last year, As-Sidq was enrolled in public pre-K, but she says she wasn't feeling well enough to take him to school most days. So As-Sidq ended up staying home and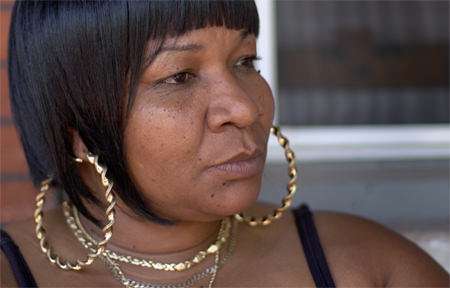 missing most of the year.
Today, in an effort to better meet the needs of kids like As-Sidq Davis, the state of New Jersey is remaking Camden's public school system in a way that's not quite like anything that's been tried before.
The 2012 Urban Hope Act authorized the state to open four new public schools in Camden, and three opened this year, which are run by the charter school operators KIPP, Uncommon Schools, and Mastery Charter Schools. Over the next several years, these three schools will gradually expand their enrollment until they serve the majority of kids in Camden.
These schools enjoy the same autonomy as charter schools in selecting their teachers and managing their budgets, but they also have one major thing in common with traditional public schools: They're attached to specific neighborhoods, so most of their students were assigned to attend them. Charter schools, on the other hand, generally accept kids from an entire city, and parents make a choice to send their kids to them.
Drew Martin, 34, who's the school leader at KIPP Cooper Norcross, says this provides an opportunity to rebut critics who claim that the only reason charter schools perform so well is that they attract the most involved parents willing to make the effort to look for better options for their kids, and that they push out the most difficult students.
"So that's no longer going to be able to apply to us because we'll be using the same tactics that we've always used," says Martin, "but we're going to be required to take kids from our sending zone so nobody can say that we're creaming."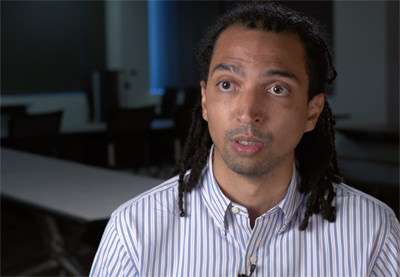 As-Sidq Davis was part of the first class at KIPP Cooper Norcross Academy, but Shantella Davis' continued to have difficulty getting him to school—and she even withdrew him after a dispute with the administration. Davis is planning to reenroll As-Sidq, and since KIPP Cooper Norcross is his zoned school, Drew Martin says the door is open when he's ready to return. And that's what's different: If the school were a charter, Martin wouldn't be required to take him back.
Derrell Bradford, an education reform advocate who spent ten years working in Camden, says that the lack of parental choice is a major shortcoming of these new schools. "It removes the most powerful and fundamental element, which is that a parent wakes up one day and wants something better and has a right to go get it," he says.
Coincidentally, NYU Professor Diane Ravitch, who is the best-known policy analyst to make the charge that charter schools don't serve kids from the most trouble homes, suggested on her blog in 2012 pretty much exactly what's happening in Camden today, challenging KIPP "to put an end to suspicion that they [sic] were skimming students and excluding low-performing students by taking over an entire district." adding: "Camden looks like a perfect candidate for the challenge."
"I don't think KIPP has anything to prove to Diane Ravitch," says Bradford. "If there were no residential assignment someone would be out in the home of the neediest person in Camden trying to recruit their kids into a school because of the economics of it."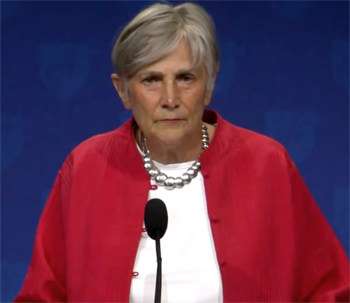 "I'm excited about what's going on there," Bradford adds. "Camden is monumentally better off today than it was event two years ago because who runs the schools matters. But I think in an ideal world their would be open enrollment everywhere."
This story is part three in a three-part video series on Camden's public schools. Click here to watch part one, which looks at how dramatically boosting per pupil spending didn't fix the public schools in Camden and New Jersey's other poorest cities. Click here watch part two, which is a profile of LEAP, Camden's first and most successful charter school.
Reason Foundation is a partner in National School Week, an annual event that draws attention to increasing educational options for K-12 students and their parents. For more information on resources and activities, including more than 10,000 events taking place nationwide between January 25-31, go here now.
About 5 minutes.
Shot, edited, produced and narrated by Jim Epstein. Production assistance from Brett Crudgington.
Scroll down for downloadable versions and subscribe to Reason TV's YouTube Channel to get automatic notifications when new stories go live.