Marcos Falcone: Can a Libertarian Still Win in Argentina?
Argentine libertarian writer Marcos Falcone breaks down Argentina's recent election results and the upcoming runoff.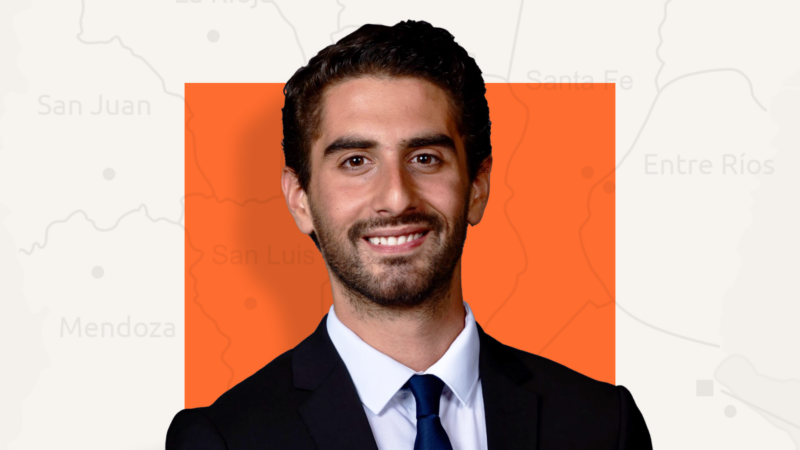 This is the audio version of The Reason Livestream, which takes place every Thursday at 1 p.m. Eastern.
Javier Milei, the self-described libertarian candidate for Argentina's presidency, surprised the world with a first-place finish in the primaries this August. But in the presidential election this past weekend, he finished second behind Argentina's current economy minister, Sergio Massa, a part of the Peronist political movement that's long governed Argentina. Neither candidate passed the threshold needed to become the next president, so they will have a head-to-head rematch on November 19.
Does Milei still have a chance against an entrenched political elite that began handing out money and free bus passes in the run-up to the election? If elected, how will Milei deliver on his promise to take a chainsaw to government, abolish the central bank, and dollarize the economy? And what can American libertarians learn from the movement Milei has built in Argentina? 
Reason's Liz Wolfe and Zach Weissmueller discussed these questions and reacted to recent interview clips of Milei with Marcos Falcone, a political scientist, project manager at Argentina's Fundación Libertad, and podcast host. 
Mentioned in this podcast:
Argentina's 2023 presidential election results
"Argentina's (Unexpected) Libertarian Moment," by Marcos Falcone
"Argentina's presidential election delivers a surprise result," writes The Economist
Support for Milei by party affiliation, according to the Economist Intelligence Unit
"A man, a plan, a chainsaw: How a power tool took center stage in Argentina's presidential race," by Daniel Politi and David Biller
"Is Javier Milei's Movement in Argentina a Cult of Personality in the Name of Liberty?" by Antonella Marty and Jose Benegas
"What's in Javier Milei's head?" by Federico Rivas Molina