Meet Two Feminist Journalists Who Are Saying #MeNeither: Podcast
Nancy Rommelmann and Leah McSweeney on the "toxic femininity" of Asia Argento, anti-Semitism at the Women's March, and 21st-century sexual liberation.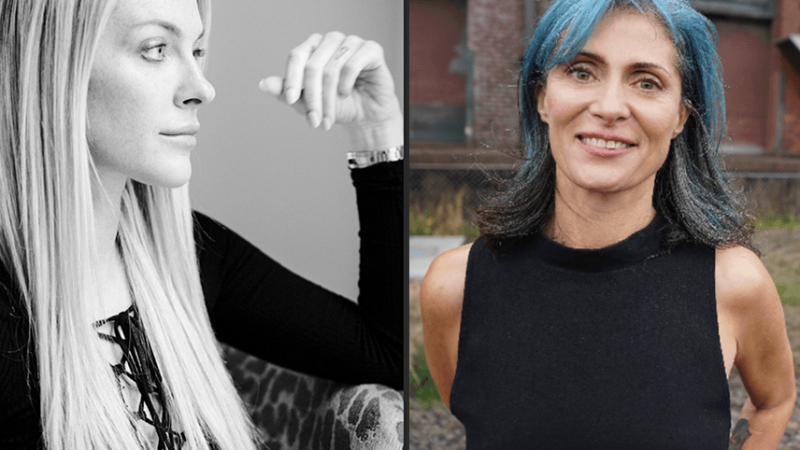 Journalists Nancy Rommelmann and Leah McSweeney make no apologies for critiquing what they've called the "toxic femininity" of Asia Argento and the anti-Semitism of some of the leaders of this weekend's Women's March in Washington, D.C.
Argento, they tell me in a new Reason podcast, acted like Harvey Weinstein when it came out that she had slept with a 17-year-old boy she had known for a decade. She denied it, attacked the credibility of her accuser, and paid him hush money. In a blockbuster December story for Tablet co-authored with Jacob Seigel, McSweeney documented that top organizers of this Saturday's Women's March, which began as a protest against sexism and Donald Trump, "claimed that Jews were proven to have been leaders of the American slave trade" and pushed Jewish women out of leadership roles. The story was picked up by The New York Times and other outlets and has led to a number of high-profile supporters and organizations pulling their support for the March, especially after the organizers refused to denounce Nation of Islam leader Louis Farrakhan, the source for much crackpot history regarding Jews and the slave trade. After the two created a YouTube channel called #MeNeither, where they critique aspects of contemporary feminism and talk about contemporary call-out culture, an outraged viewer started a campaign against Ristretto Roasters, the Portland-based coffee-shop chain owned by Rommelmann's husband.
McSweeney, who is the founder of the punk-influenced clothing line Married To the Mob (sample t-shirt: "Anything You Can Do, I Can Do Bleeding"), and Rommelmann, author of 2018's To The Bridge: A True Story of Motherhood and Murder and a Reason contributor, tell me they are feminists who believe in equal opportunity and legal treatment for women but recoil from the excesses of current identity politics. It's a wide-ranging, foul-mouthed, and frank conversation about contemporary sexual mores.
Bonus link: McSweeney does a podcast called Improper Etiquette with Laura Stylez. Check it out here.
Subscribe, rate, and review our podcast at iTunes. Listen at SoundCloud below:
Photo Credit: R Barnswell.
Don't miss a single Reason Podcast! (Archive here.)